okay...
are you like me? you think and you think and you just can't figure out what to get your sweetheart for valentine's day...?
sure, flowers are always nice and they look good in a vase for a couple of days. but then they start to wilt and eventually you have to throw them out...
a box of chocolates is very nice, too...but with the way everyone is so busy counting calories and watching their figure these days, it's a dicey gift at best...
jewelry is nice, but pricey. and clothing...well, that's just opening a whole 'nother can of worms...
but a
comic book
...a very special valentine's issue of the runaway hit that's taken the comics world by storm, the SUPER HERO SQUAD!!! now there's a gift that keeps on giving! you'll wanna read it again and again with your honey, cuddling and canoodling as you chuckle at the wacky exploits of marvel's favorite squadified heroes!
for the low, low price of just $2.99 you get three--that's
THREE
!!--complete stories
(that's less than a dollar a story!!)
filled with action, fun, and valentine's gooiness!
so go on--pick up a copy of MARVEL SUPER HERO SQUAD #2! for that special someone in your love...and your heart!
you're welcome.
super hero squad for valentine's day--you can't go wrong!
super hero squad #2!--valentine's spectacular!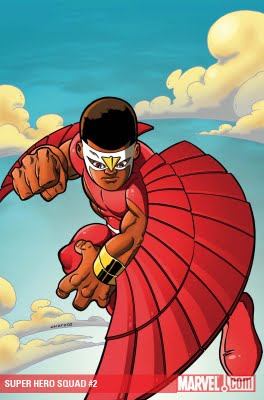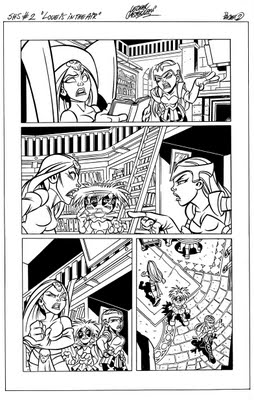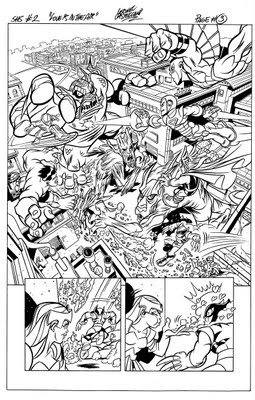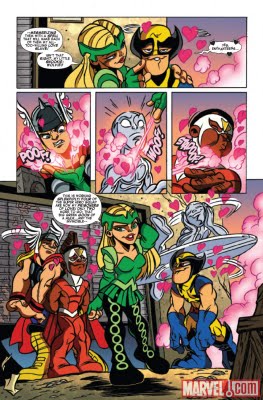 artwork by leonel castellani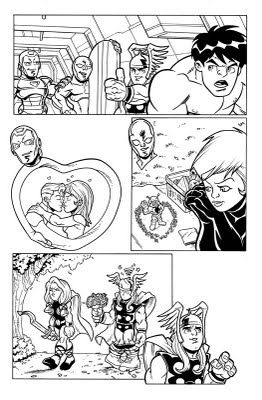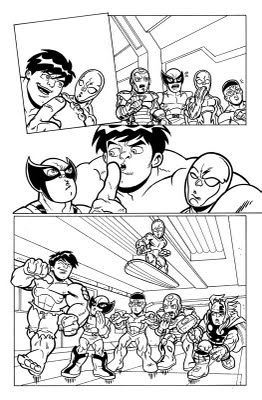 artwork by marcelo dichiara
~~~~~~~~~~~~~~~~~~~~~~~~~~~~~~~~


smell ya later!
todd