okay...
so in doing this perhapa-blog three times a week--a schedule set up by my late, great pal mike who, frankly, hasn't been keeping up, dude--i tend to gather and save various images and stuff on my computer's desktop with the hope of someday using them or needing them for some post or another. they consist of creepy things, funny things, artistic or creative things, or just stuff i thought looked cool.
of course, at times, this makes for a pretty cluttered desktop.
so here is my year-end blowout! a chance to just clear the board and start fresh--'cause isn't that kinda what new years is all about? make what you want form them--it's a mish mash!
have fun!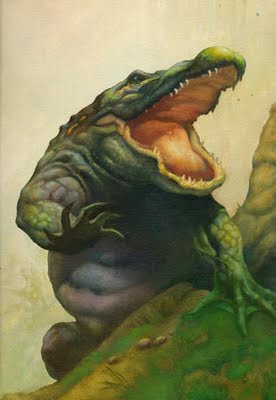 a hungry gator in the bayou by andrew goldhawk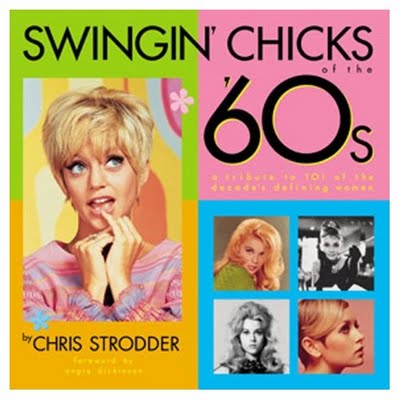 sometimes i just like the design or layout of something and think it could work as a comic book cover. i dig this retro 60s look. okay, i dig goldie hawn too. met her once. she was delightful!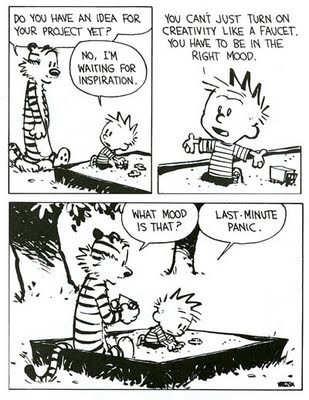 how i get things done...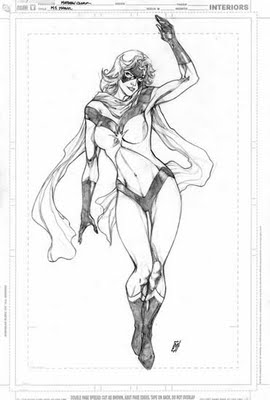 a sweet ms. marvel by matthew clark.
call me a traditionalist, but i love the old costume.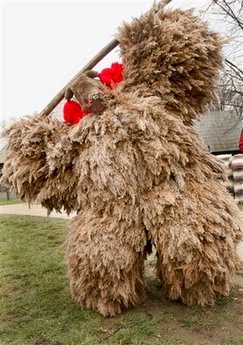 apparently this is a tribe elder donning a ceremonial bear costume for a (inuit?) ritual.
but i grabbed it 'cause it looks like that shaggy man guy the justice league used to fight.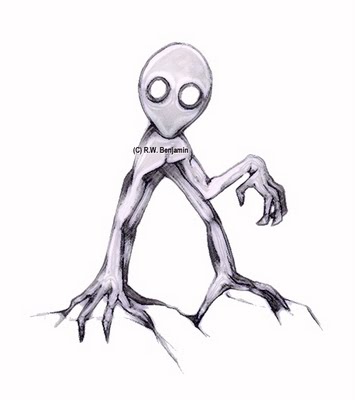 the dover demon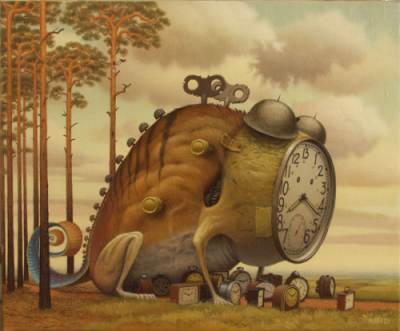 i don't know what this is, but it's freaky.
the name ascribed to it is nauka chodzenia, but i don't know if that's the artist or the name of the piece.
when i google it, everything is in polish or czecnian and there are photos of babies...
~~~~~~~~~~~~~~~~~~~~~~~~~~~~~~~~
strange animals
when our pal, roger ash, sent me this link with the title/subject line reading
fish with see-through head
i thought i knew what he was talking about. i had seen a picture of a goldfish in japan that scientists had bred to make it's skin transparent...
but this is not that.
this is mondo freaky.
http://www.bing.com/videos/watch/video/bizarre-fish-has-see-through-head/26rusc5z
oh, and here's that goldfish...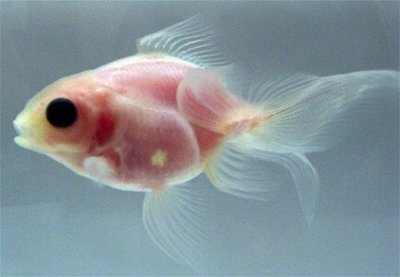 Japanese researchers have succeeded in producing goldfish whose beating hearts can be seen through translucent scales and skin, as pictured in this handout photo from Mie University.
have a safe and happy new year!
smell ya later!
todd