okay...
as any of you who know me on facebook probably already know, my won't-go-away cold is now that-damn-flu-that's-going-around. poor sharon. i was a shuffling zombie all weekend and not that much fun to be around. sorry, shay. add that to my computer troubles and it wasn't a great week last week. THIS week is gonna be much, much better...
so...
by an almost unanimous vote, we will be returning to our previous mon-wed-fri slat--with the caveat that i will happily accept and entertain any guest blogs or offerings of any kind that anyone would like to submit. buying me a day off from time to time will save me from having to run 'borrowed' material or, god forbid, 'the best of the perhapa-blog'!
if you've got something to share, say, report, respond to, etc., please send it in! i've always wanted this to be more of a community blog anyway and we'd love to hear anything you'd like to say about comics, tv, movies, books, music, the paranormal, the supernatural, whatever...consider the floor open!
~~~~~~~~~~~~~~~~~~~~~~~~~~~~~~~~
i love matt.
matt, man, i love ya so much!
i love suzanne too, but this is about matt. (i'm sure you understand, squeeze.)
i love him and he lives so far away and i don't call him enough and i wish we could get together and hang out more. so whoever is working on those personal teleportation devices for work and home, hurry up. matt and i wanna go to the movies...
matt sent us his cool new alter ego the other day--the spectacled arrow!--courtesy of this cool new hero generator he found while not working. you choose the gender, the facial features (mask or no mask), upper body spandex, lower body spandex, color scheme, accessories, powers--it's a lotta fun!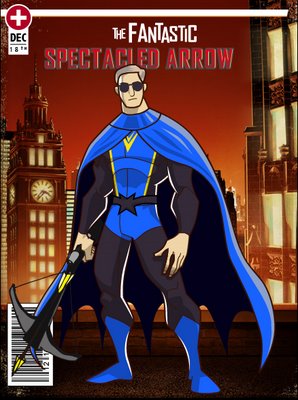 whether you choose to do up yourself or create your dream hero of the opposite sex (mine is below), you can waste hours of valuable company time playing with this thing.
my only qualm is that they then name your character for you. i coulda done that.
i'd call her 'heartslayer.'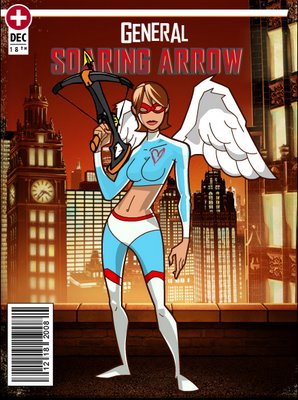 go make your own hero--or heroine--at:
http://cpbintegrated.com/theherofactory/
~~~~~~~~~~~~~~~~~~~~~~~~~~~~~~~~
knowing how much i dig these funny signs and stuff, our pal, nic carcieri (portal comics), sent these over to me the other day--actually, there were a few more, these were a couple of my favorites.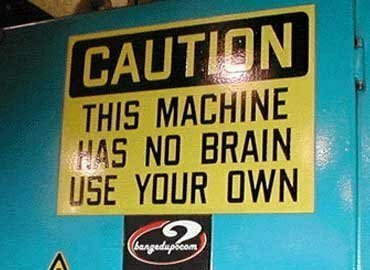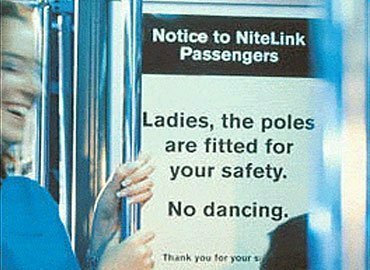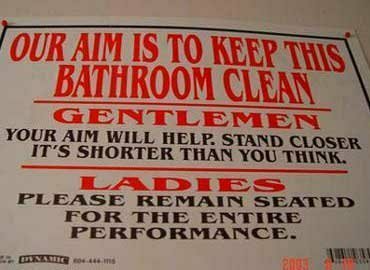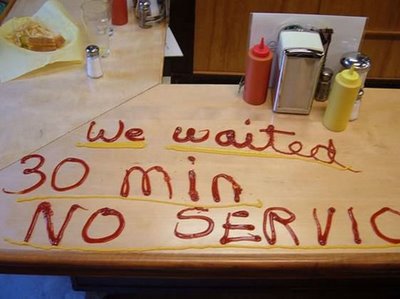 i think it's okay for you to do this ONLY if you REALLY did wait the 30 minutes...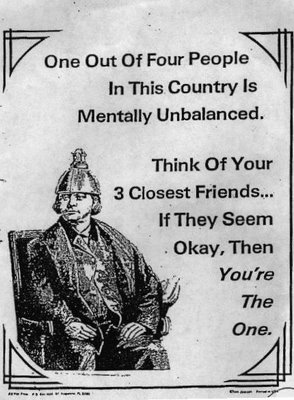 thanks, nic!
these were great!
~~~~~~~~~~~~~~~~~~~~~~~~~~~~~~~
and here are your
answers to the
"three for thursday"
by popular request, here are a few "chain reactions"...
1. flip
off
broadway
show
times
2. monster
movie
theater
seat
cushion
3. miami
vice
president
lincoln
logs
4. lost
horizon
line
up
shot
5. cars have names
i've always named my cars; bessie, sally, jerry mertz, the black mamba...
can you give the names of these more famous vehicles?
a. the love bug
herbie
b. the '69 dodge charger from the dukes of hazzard
the general lee
c. knight rider
kitt
d. the cab in "who framed roger rabbit?"
benny the cab
e. ian fleming's amphibious, flying car
chitty chitty bang bang
that's it for me!
smell ya later!
and a happy st. pat's to all o' ye!
todd