okay...
while in new york a few weeks back, attending the awesome new york city comicon--you guys remember when we were there, right?--i was flattered to be interviewed by newsarama's ace reporter (can i say 'ace reporter,' pete?) pete lepage, who asked me some hard-hitting questions about the perhapanauts and their future, both as a team and as a comic book.
check it out.
http://www.newsarama.com/common/media/video/player.php?aid=26584
and thanks, pete--for the great questions and for your own enthusiasm!
~~~~~~~~~~~~~~~~~~~~~~~~~~~~~~~~
so, now that the play is over--not that i'm quite over it yet...or the tenacious cold that i picked up the day after--i've been getting a lot of emails asking if i will now be switching back to the thrice a week, mondaywednesdayfriday schedule from before. some people commented that tuesdays and thursdays were just "off" days and that they would often forget to check for new posts, while others claim that the monday and friday posts were nice ways to start and end their week.
i liked tuesdays and thursdays 'cause it was, y'know, less work...
but i leave it to you, perhapa-pals!
what say you?
mon-wed-fri or tue-thur???
lemme know what YOU think!
~~~~~~~~~~~~~~~~~~~~~~~~~~~~~~~~~
came in with the (e)mail...
i got these from my uncle and thought a couple of them were cute.
(obviously they are intended for people who actually
have
grandkids, but...)
1. She was in the bathroom, putting on her makeup, under
the watchful eyes of her young granddaughter, as she'd done
many times before. After she applied her lipstick and
started to leave , the little one said, 'But Gramma, you
forgot to kiss the toilet paper Good-bye!' I will probably
never put lipstick on again without thinking about kissing
the toilet paper good-bye.
2. My young grandson called the other day to wish me Happy
Birthday. He asked me how old I was, and I told him, '62.'
He was quiet for a moment, and then he asked, 'Did you
start at 1?'
3. After putting her grandchildren to bed, a grandmother
changed into old slacks and a droopy blouse and proceeded
to wash her hair. As she heard the children getting more and
more rambunctious, her patience grew thin. Finally, she
threw a towel around her head and stormed into their room,
putting them back to bed with stern warnings. As she left
the room, she heard the three-year-old say with a trembling
voice, 'Who was THAT?'
4. A grandmother was telling her little granddaughter what
her own childhood was like: 'We used to skate outside on a
pond I had a swing made from a tire; it hung from a tree in
our front yard. We rode our pony. We picked wild
raspberries in the woods. The little girl was wide-eyed,
taking this all in. At last she said, 'I sure wish I'd
gotten to know you sooner!'
5. My grandson was visiting one day when he asked, 'Grandma
, do you know how you and God are alike?' I mentally
polished my Halo and I said, 'No, how are we alike?''
You're both old,' he replied.
6. A little girl was diligently pounding away on her
grandfather's word processor. She told him she was writing
a story. 'What's it about?' he asked. 'I don't know,' she
replied. 'I can't read.'
7. I didn't know if my granddaughter had learned her colors
yet, so I decided to test her. I would point out something
and ask what color it was. She would tell me and was
always correct. It was fun for me, so I continued. At
last she headed for the door, Saying, 'Grandma, I think you
should try to figure out some of these yourself!'
8. When my grandson Billy and I entered our vacation cabin,
we kept the lights off until we were inside to keep from
attracting pesky insects. Still, a few fireflies followed us
in. Noticing them before I did, Billy whispered, 'It's no
use Grandpa. Now the mosquitoes are coming after us with
flashlights.'
9. When my grandson asked me how old I was, I teasingly
replied, "I'm not sure." "Look in your underwear, Grandpa,"
he advised. "Mine says I'm four to six."
10. A second grader came home from school and said to her
grandmother, "Grandma, guess what? We learned how to make
babies today." The grandmother, more than a little
surprised, tried to keep her cool. "That's interesting," she
said, "how do you make babies?" ''It's simple," replied
the girl. "You just change 'y' to 'i' and add 'es'."
11. Children's Logic: "Give me a sentence about a public
servant," said a teacher. The small boy wrote: 'The
fireman came down the ladder pregnant.' The teacher took
the lad aside to correct him. "Don't you know what
pregnant means?" she asked. "Sure," said the young boy
confidently. "It means carrying a child."
12. A nursery school teacher was delivering a station wagon
full of kids home one day when a fire truck zoomed past.
Sitting in the front seat of the truck was a Dalmatian dog.
The children started discussing the dog's duties. " They
use him to keep crowds back," said one child. "No," said
another. "He's just for good luck." A third child brought
the argument to a close. "They use dogs," she said firmly,
"to find the fire hydrants."
~~~~~~~~~~~~~~~~~~~~~~~~~~~~~~~~~~
now that we're having a chance to catch up on all the shows that the dvr was holding for us during the play, we are, of course, loving
lost
--can't wait for each new mind-bending episode--and
life
, getting sad that
er
will be leaving us soon, and we checked out the new nathan fillion show,
castle
, and thought it was a lot of fun--if for nothing else but nate fillion! the jury's still out for me on
dollhouse
--i love joss, but unsure as to whether eliza can pull this off...
fringe
is intriguing, but i'm glad to hear that they're actually going to give joshua jackson more of a backstory.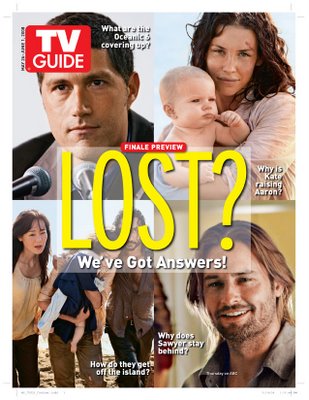 earl, the office
, and
30 rock
are always fun--each of them almost always supplying at least one laugh out loud during their half hour. at least one.
~~~~~~~~~~~~~~~~~~~~~~~~~~~~~~~~~~~
and here are your
"three for thursday"
by popular request, here are a few "chain reactions"...
1. flip
o
b
s
times
2. monster
m
t
s
cushion
3. miami
v
p
l
logs
4. lost
h
l
u
shot
5. cars have names
i've always named my cars; bessie, sally, jerry mertz, the black mamba...
can you give the names of these more famous vehicles?
a. the love bug
b. the '69 dodge charger from the dukes of hazzard
c. knight rider
d. the cab in "who framed roger rabbit?"
e. ian fleming's amphibious, flying car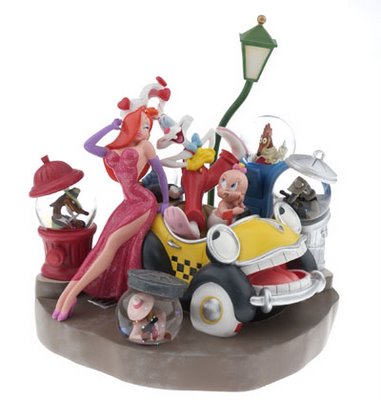 have a great weekend!
smell ya later!
todd