okay...
while i've mentioned it here from time to time before, putting out your own monthly comic book--even with all of the magnificent help that image offers--is a lotta work. and, though i'm sure that many of you believe that if we're doing our own comic book we must be raking in the dough, we're really making no money. in reality, we are so 180º
away
from making money that it's just not funny. we have actually invested a lot more money into our latest image run of the all-new, all-different perhapanauts than we could really hope to recoup. and that's as we try to forget what we threw into the dark horse runs...
i don't mean to sound like i'm crying.
'cause the truth is, we LOVE this book! we LOVE the characters! we LOVE the stories! and we LOVE working together on it!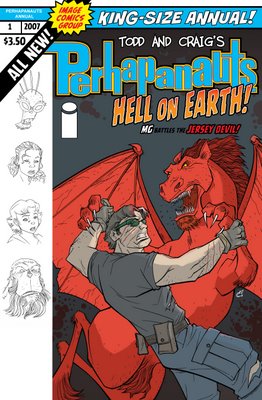 but still...not paying the bills.
in the current comic book market, a book needs to sell around 5000 copies to break even. to make any money at all for it's creators, it needs to get up around 6500. as did our run at dark horse, we've been averaging somewhere around 3200.
we do it 'cause we love it. and we love YOU 'cause you love it.
and we're gonna keep doing it for a long, long time.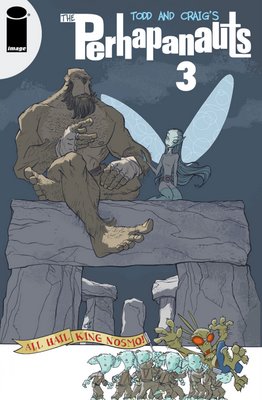 however, we DO need to pay the bills.
and that's why the perhapanauts--originally scheduled to be a monthly book--has been more like a month-and-a-halfly. or a two-monthly. (oh, wait--that's bi-monthly.) fortunately, craig and i have both been blessed with some absolutely great work from marvel, craig aon the spider-man loves mary jane series, me on marvel adventures spider-man. and we'vbe both been given even more work in the last few weeks to keep us actually making money for the next year or so (more on this cool news later...!)
but see, that's where things slow down for our perhapanauts. the paying work needs to take priority. 'cause, y'know, it's
paying
. and while we long for a time when the perhapanauts might be
paying
, until then the other stuff has to take precedence.
so we apologize--profusely--for the delays and uneven schedule.
and we thank you, more than you could know, for your understanding and patience.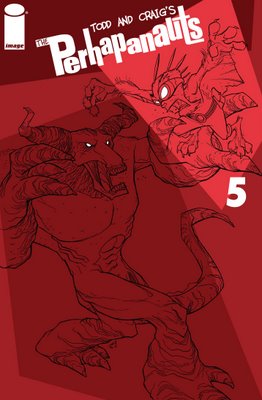 the way things look, perhapanauts 5 will be out just before christmas, and issue 6--our halloween special!--will be out in late january (take
that
simpson's treehouse of horror!)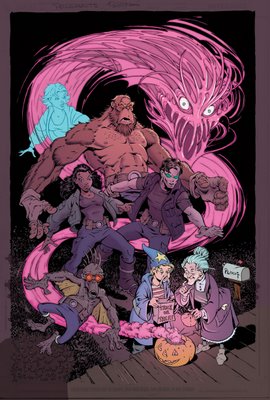 --mike ploog halloween cover--
thank you, again, for your patience and understanding.
todd and craig