okay...
i said that i was gonna have a fresh start here and i meant it!
though i am still reeling a bit from the season finale's of both lost and grey's anatomy--! wow!
i also dug the season finale's of the office and 30 rock--the "you don't know if you're crying over a chicken or a baby?" joke
killed
me!
another show that had a great season finale was life. and, yeah, i know that it was a month or so ago, but that was a really great punch. i mention it now because craig just recently told me that he heard that nbc won't be picking it up for another season. sad. i think we're gonna lose a lot more shows now that the 10-11 slot will be all jay, all the time. networks are no longer catering to the viewers, they're catering to their advertisers. good. maybe we'll all go out and play more volleyball. i know i will.
still, i didn't see that coming on greys...
~~~~~~~~~~~~~~~~~~~~~~~~~~~~~
my friend, joanne, who just recently picked up her family and moved from scenic new jersey to lovely seattle, sent me this picture of a tattoo parlor that she was sure would strike home here on the blog. wendy said she thought it looked a bit more like the loch ness monster and i'm hedging toward the jersey devil--but either way, it's cool!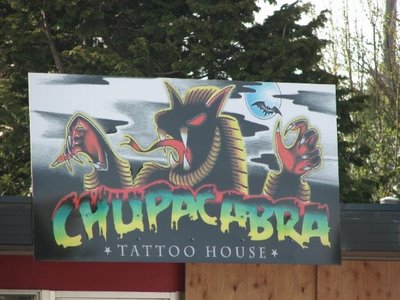 thanks, joanne!
~~~~~~~~~~~~~~~~~~~~~~~~~~~~~~
though it came out, like, two months ago, i finally got a chance to sit down and really enjoy the modern masters: mike ploog volume this past weekend. what a wonderful artist, a wonderful look at some of his most beautiful work, and a wonderful interview by our pal, roger ash! roger (and mike) make the conversations seem to flow by and roger does a magnificent job of giving us a look at this splendid artists life and career!
do yourself a favor and pick this one up!
it was great!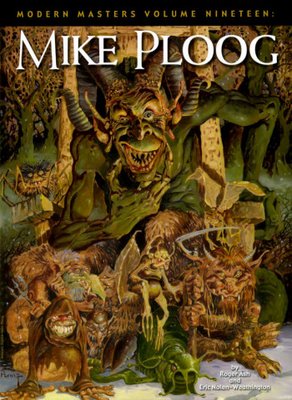 ~~~~~~~~~~~~~~~~~~~~~~~~~~~~~~~~
if i lived in a cartoon world, this would be my house...
well, okay, maybe my town house.
my house in the counbtry would look way wonkier...!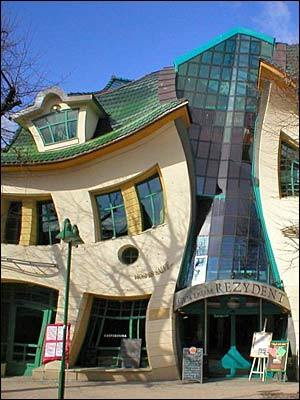 they all got gotten in the comments section
but here are the official answers to the
"five for friday"
we've done this before...
take the following numbers and letters and figure out the phrase or statement that it refers to
example; 52 w in a y = 52 weeks in a year
1. 50 w t l y l
50 ways to leave your lover
2. 10 h d in a p/8 h d r in a p
10 hot dogs in a package/ 8 hot dog rolls in a pack
3. 44 u.s. p to d
44 u.s. presidents to date
4. 99 l b
99 luft balloons
5. 4 s in a d of c
4 suits in a deck of cards
6. 9 p in our s s
9 planets in our solar system
7. 66 b in the b (k j v)
66 books in the bible (king james version)
8. 99 b of b o t w
99 bottles of beer on the wall
9. 1440 m in a d
1440 minutes in a day
10. 3 l t g t t t r c o a t p
(this one is tough--but sweet...)
3 licks to get to the tootsie roll center of a tootsie pop
gotta go!
smell ya later!
todd