okay...
so i took a couple days off.
(thanks, matt, brian, and mike for checking up on me.)
thing is, recently i've felt that i've been a bit off my game with the blog. i dunno whether it started back in february when i went to the tuesday/thursday schedule so that i could focus more on the play or maybe even earlier than that, but i felt that the blog was getting a bit stale. i was trying to post about things that i'd hoped would spark some interest, curiosity, and maybe even a little conversation, but i just wasn't hitting it. i was wracking my brain trying to figure out what to do.
and i was also wondering if maybe it was time to retire the "five for friday" trivia as either i'd been making them TOO trivial or people had just lost interest.
then craig said, "maybe you just need to take a break--step back--take a breath."
so i did, and hopefully, i'm coming back fresh. today's blog is actually more of the same and not really anything new, but we'll hit this from a different angle come monday.
sorry for the delay and thanks for your patience.
~~~~~~~~~~~~~~~~~~~~~~~~~~~~~~~
we watched the season finales of both
lost
and
grey's anatomy
last night and i will admit that i got teary eyed once during each show--and was actually floored once during
grey's
. i won't spoil it, but...man.
haven't gotten to see
star trek
yet and am dying to.
just saw the preview for
half-blood prince
last night and can't wait!
up!
looks wonderful and roger sent me the trailer for disney's upcoming
the princess and the frog
which looks like good ol' disney fantastic!!
and taking a very hard right turn; wasn't too interested about
drag me to hell
--but that preview does look creepy...
~~~~~~~~~~~~~~~~~~~~~~~~~~~~~~~
sometime last fall i think it was, matt sent me a batch of those wacky, sarcastic, sardonic faux motivational posters and this one has long been one of my favorites, appealing to me for both the bizarre and potentially cryptid aspects and for the blatant proclamation of "WTF?!?"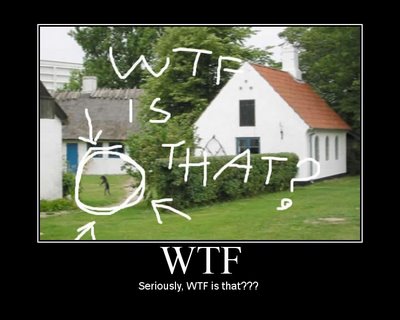 my friend, dani, sent me another batch of photos designated "WTF!?!"--this time much more bizarre and without the clever motivational borders--and here are a few that just took us by surprise...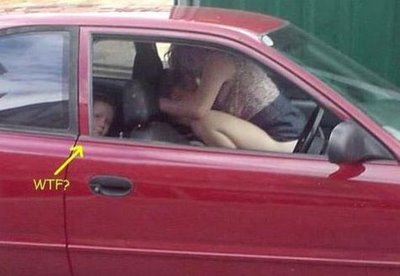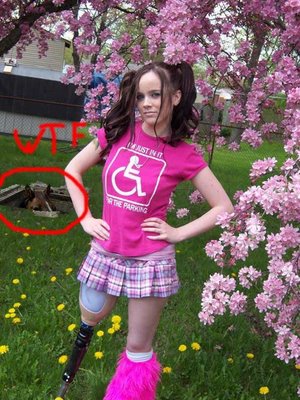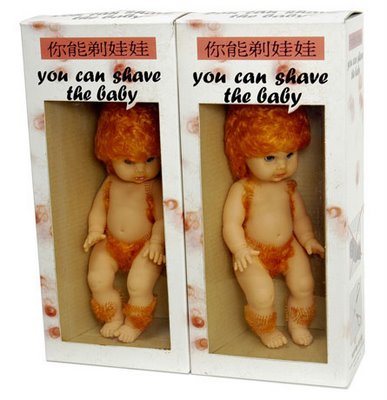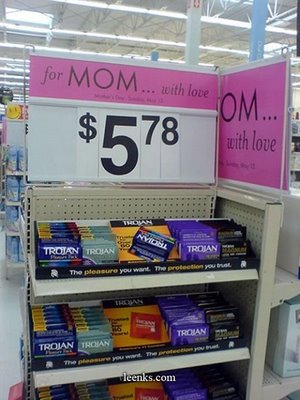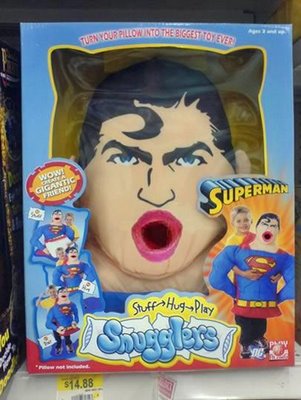 i laughed out loud at that first one--the look on that little kid's face--it's wrong in so many ways...
the second one; dani had to tell me that that's a horse down there. but why? wtf???
the others are just...
ewww.
~~~~~~~~~~~~~~~~~~~~~~~~~~~~~~
"five for friday"
we've done this before...
take the following numbers and letters and figure out the phrase or statement that it refers to
example; 52 w in a y = 52 weeks in a year
1. 50 w t l y l
2. 10 h d in a p/8 h d r in a p
3. 44 u.s. p to d
4. 99 l b
5. 4 s in a d of c
6. 9 p in our s s
7. 66 b in the b (k j v)
8. 99 b of b o t w
9. 1440 m in a d
10. 3 l t g t t t r c o a t p
(this one is tough--but sweet...)
have a great weekend!
smell ya later!
todd