okay...
d'oh! i never got a picture of our pal, cooper!! and the crazy thing is--i've known him for years!!!
only all
i
ever knew was his first name and NEVER would have put the two together! so
that
was a wild and funny revelation--and then a bit sad when i realized that now, instead of
two
friends, i only had one... : (
HA!
great to know you now, cooper!
(or can i call you by your first name...)
here are some more pictures from heroescon, this batch mostly stolen from scott weinstein or from our new pal, con photographer to the stars, pat sun! thanks, pat! you really covered some ground!
gino and scott man the after school agent table.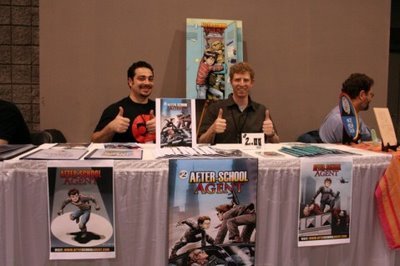 scott, todd, matt, and craig.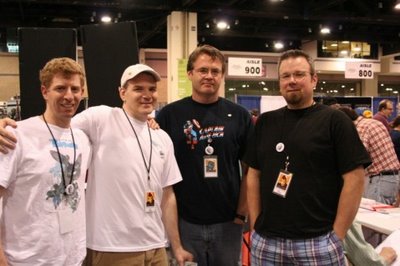 gino and his lovely wife, jen, at the after school agent table.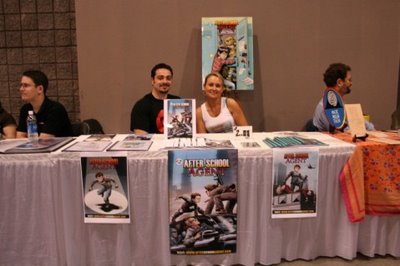 jeff parker and matt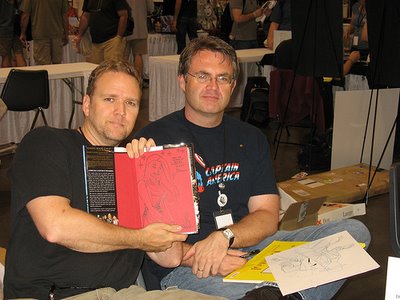 craig, todd, and erik larsen at an image panel.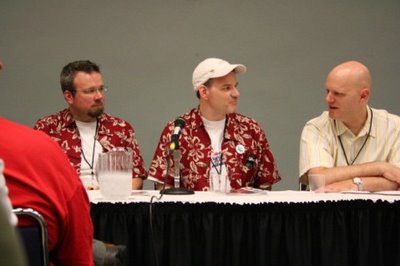 todd and erik are amazed when craig actually speaks...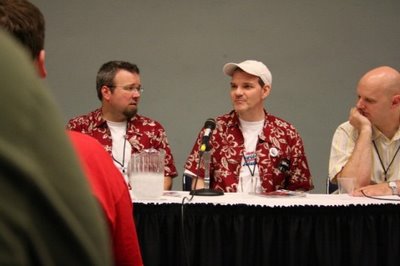 another shot of craig, rod and leanne hannah, and todd, with the ever-lurking prankster,nick cardy ...CAUGHT ON FILM!
(leanne was upset that she was blinking...wow. that
never
happens to me...)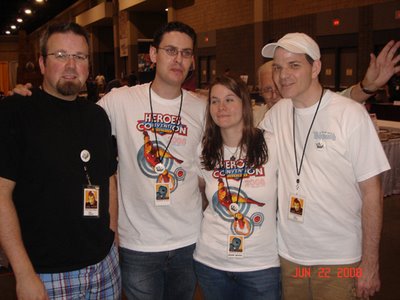 (...well, except for this one time...)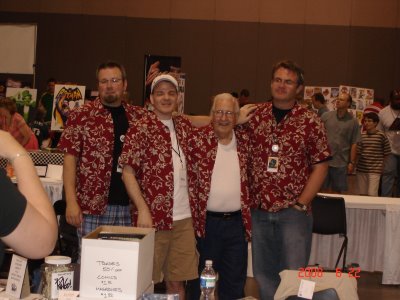 "the boys" in their matching hawaiian tiki shirts! craig, me, nick, and matt!
mark won't let me go at the heroes initiative auction...plus, hiya, rico!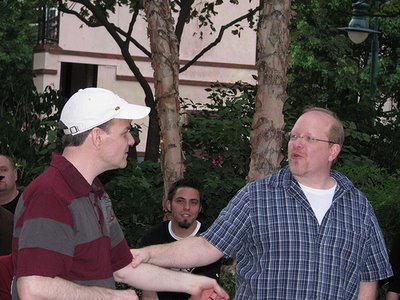 i always love to see people in costume at the shows and applaud EVERYONE who takes the time to design and construct the outfits of their favorite heroes or villains or characters from whatever. at every show there are at least two or three costumes that are really great, worth mentioning and worth a photo (and not just 'cause the girls are pretty and in a tight skimpy costume...although i AM a man a total comic book geek and...) i was too busy when this amazonia/elseworlds wonder woman came by the table and didn't get a pic. but i grabbed this one off-line. great costume, great detail! craig says that she also had on an "ice" costume the next day. i didn't see it.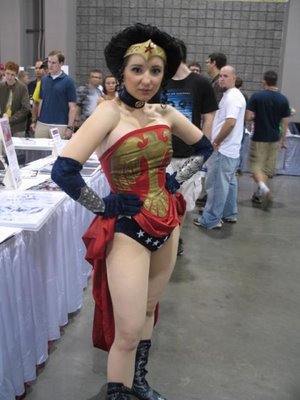 and here, from scott's pics, a very, very impressive iron man (though as scott points out, a bit skinny in the legs...) great, great job!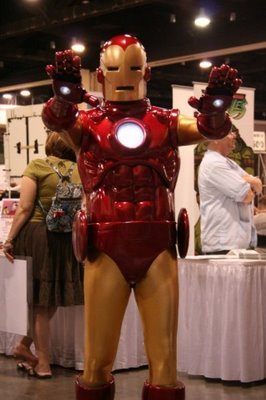 a smokin' catwoman!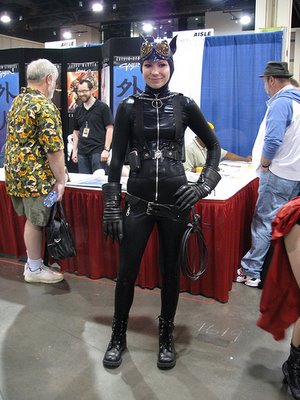 the two together...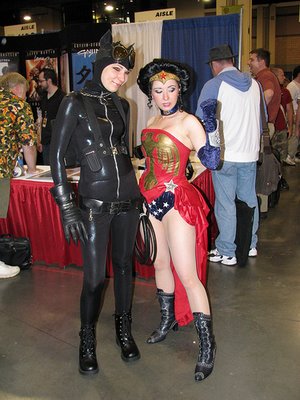 and finally, though pat couldn't get any real good angle on her ice costume...look! there, in the background! i'm not kidding! it's cooper! ha! gotcha!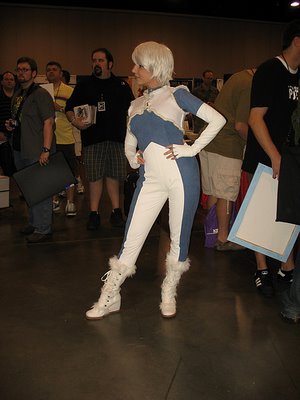 have a great weekend!
smell ya later!
todd