okay...
if you're a regular reader of craig's blibbity-blobbity blog--and if you're not, you
should
be--then you prob'ly saw these canson pieces he posted a month or so ago. i'm posting them here again 'cause i just don't think i sing craig's praises enough--man, can this guy DRAW! and not just draw, craig is a well-rounded artist who knows color and composition and storytelling (and he even sculpts from time to time!) and i'm so grateful to've been lucky enough to've worked with such a talented artist.
here, i've always loved the character of ben grimm, the thing--but i especially love the sheer
mass
of the guy that craig conveys in his depiction of him. that is one solid, lest i say powerful thing!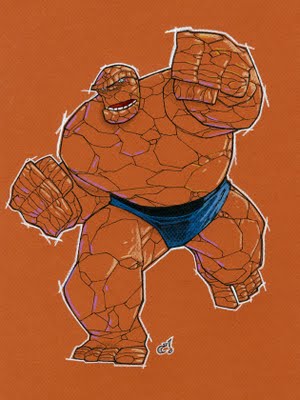 and i've always loved craig's women. never sexualized, never exaggerated--unless it's called for, in a character like, say, power girl--strong, well-proportioned. and yet they do exude a very subtle sexuality that makes them even stronger. i love this zatanna piece for that reason and especially dig the perspective.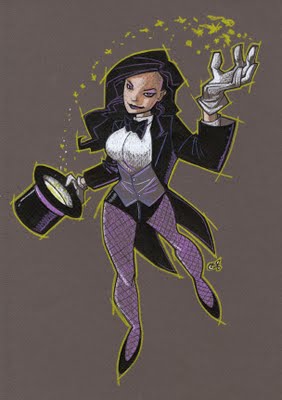 so all that blah-bitty-blah is really kind of a warm-up to congratulate craig on his cool new assignment--cool new book at marvel--Her-Oes!
aimed at marvels younger tween readers--and there seem to be more and more of them everyday!--Her-Oes features characters like wasp, she-hulk, ms, marvel, and namora as high school teenagers dealing with life and boys and acne...and, oh yeah... superpowers.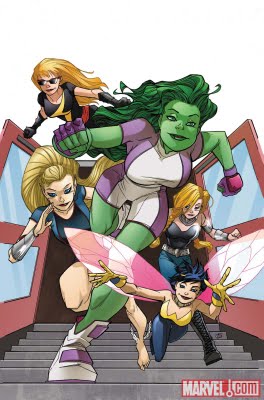 congrats, partner!
this is gonna be awesome!
you can read more about Her-Oes here...
http://marvel.com/news/comicstories.10998.marvel_her-oes
~~~~~~~~~~~~~~~~~~~~~~~~~~~~~~~~~~
and here are a few images that i stumbled across over the past week or so and thought i'd share. hope they catch your eye too.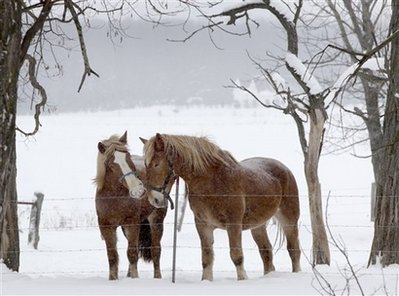 two guys with one thing on their minds...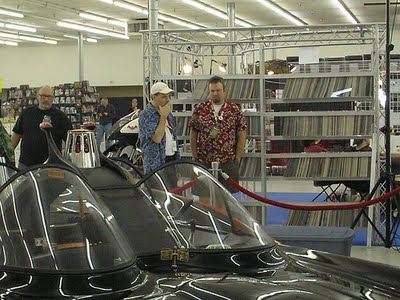 how to steal the batmobile...
can you name the pixel martial arts stars?

can you name the pixel directors?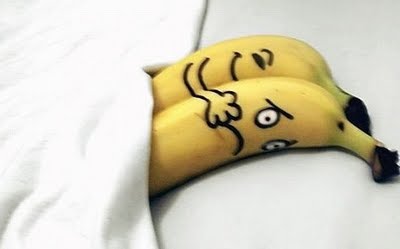 should bananas make you feel creepy?
happy wednesday!
smell ya later!
todd