okay...
self-explanatory really.
no one drew spidey like mike.
i thought that the cool
thing
mike had done on the inside front cover of my sketchbook was awesome and certainly more than anyone could ask for--but then, when i flipped the pages, i found this.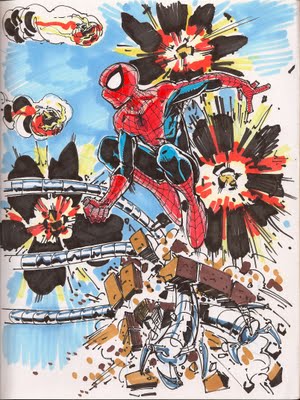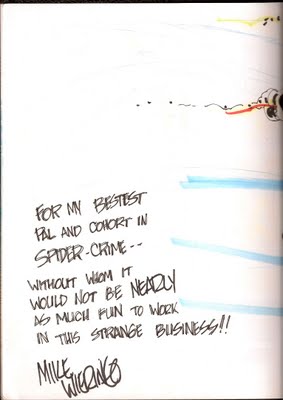 bastard.
~~~~~~~~~~~~~~~~~~~~~~~~~~~~~~~~
this from alison--and her mom (thanks, aunt mickey!)
i love to hear stories about the 30s and 40s--and especially about the incredibly crafty things that were done in the regards to the war effort. check this out...
Lockheed
During WW II
Lockheed During W.W.II (unbelievable 1940s pictures). This is a version of special effects during the 1940's. I have never seen these pictures or knew that we had gone this far to protect ourselves.
During World War II the Army Corps of Engineers needed to hide the Lockheed Burbank Aircraft Plant to protect it from a possible Japanese air attack. They covered it with camouflage netting to make it look like a rural subdivision from the air.
BEFORE...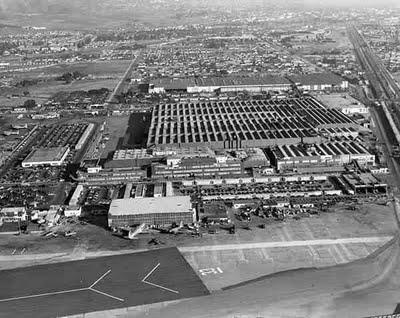 and AFTER...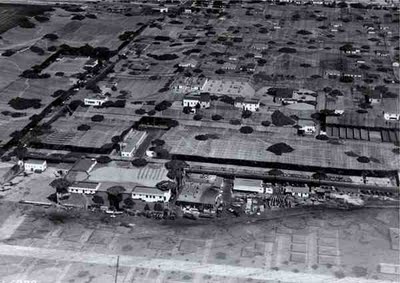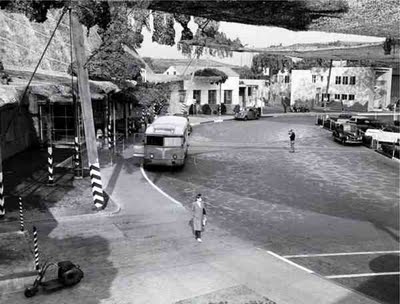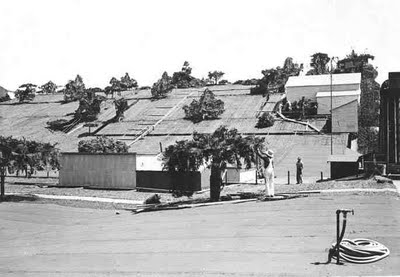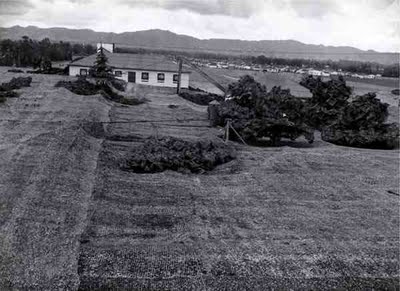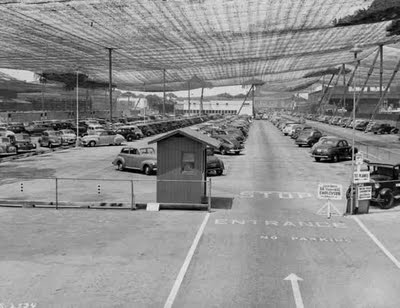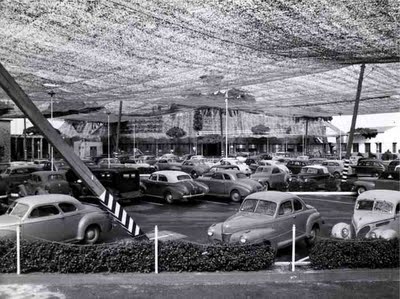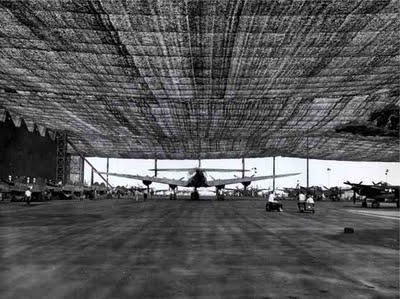 ~~~~~~~~~~~~~~~~~~~~~~~~~~~~~~
"five for friday"
back-up bands
i think i did this once before--or maybe just had one or two mixed in to a general group of five--but here are the names of some back-up bands for you to provide the headliner...
have fun!
1. the heartbreakers
2. the attractions
3. the blue notes
4. the comets
5. the crickets
6. the jordanaires
7. the j.b.s
8. the range
9. the black hearts
10. the revolution
have a great weekend, everybody!
sell ya later!
todd