okay...
finally got some pics to upload here...kinda frustrating that it's such a pain...
got to put some more faces to names at this show. it's always great to meet in person the "familY" from here at the blog or on the perhapanauts forums/message boards. here are our pals, emilio and jason copland.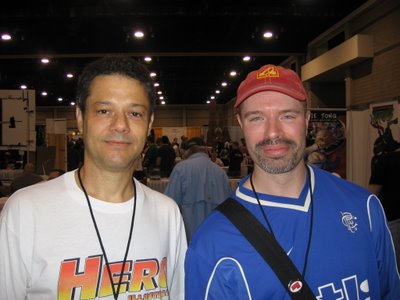 and ed, aka dknobius, and daughter (i don't know which one...)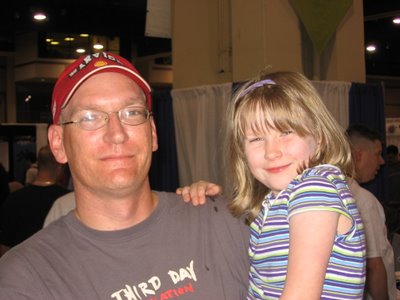 across the aisle, rich case...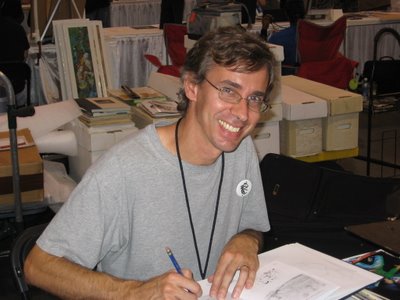 craig, trish, and sharon at the table...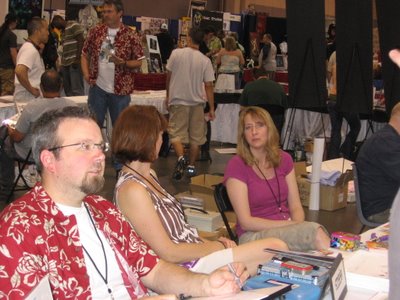 no, wait-
hey, trish, look this way!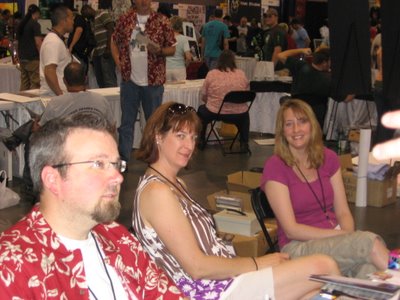 that's better.
our mentor and head trouble maker, nick cardy, and his lovely niece, marian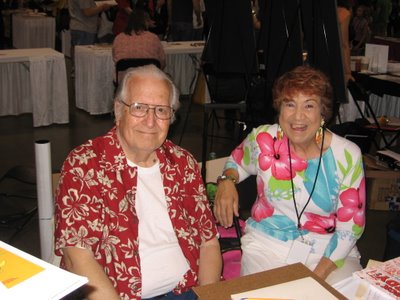 myrna and karl kesel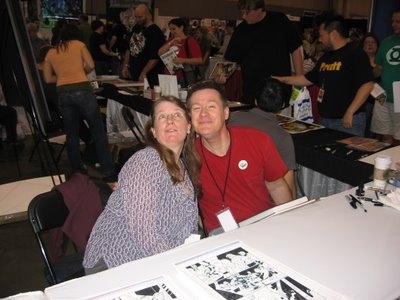 sadly, something was wrong with cully's face this weekend. we never could figure it out. here he is with suzanne...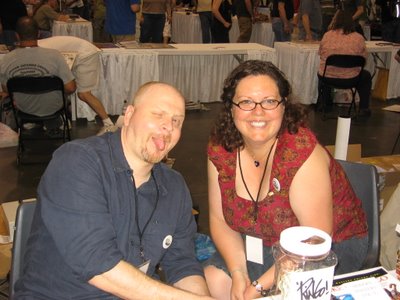 and with matt...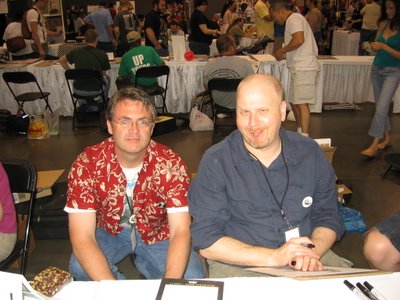 craig, rod and leanne hannah (leanne did a beautiful piece in the ringo tribute sketchbook!), me, and--i swear to you--nick cardy screwing around behind me!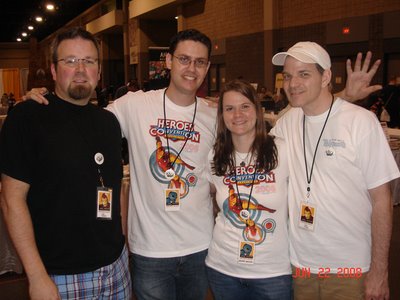 ...and here is our model, emilio, showing off the latest craze in paris and rome--the awesome-cool, perhapanauts choopie tee! don't you want one now...?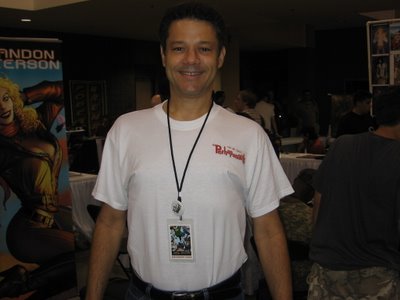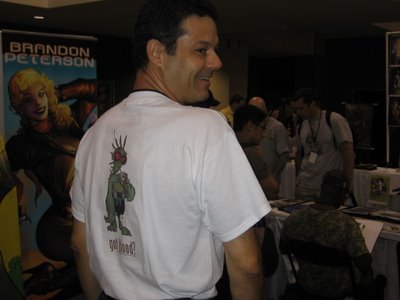 that's it for today!
i gotta get back to catching up.
smell ya later!
todd