okay...
what's that you say? you
haven't
been watching the awesome saturday morning sensation, SPECTACULAR SPIDER-MAN?!?!? the way cool new series that takes everything good from the spider-man mythos and captures everything that spider-man is and should be about and wraps it up in a fantastic show that blows every other incarnation of the character out of the water?!?!?! and best yet, it's designed by our pal, SEAN "CHEEKS" GALLOWAY?!?!?! you're not watching that?!
man, i'd hate to be you.
if you haven't seen it, check it out. can't swing it this saturday? tivo it and catch it when you can. you'll be glad you did.
the writing is just plain perfect--they meld together all the wonderful high points from spidey's history--and all the best villains--and sweep you along on the suddenly wild ride that is peter parker's life! all the while, remaining true to the essence of ALL of the characters and paying a sweet homage to all the comics that have come before!
and the artwork...!
not only are cheeks' designs exactly what this show needs, they are full of the fun and the energy that the character is all about! spidey is water, he is fluid--and it looks, very easy to animate! peter's youthful, wide-eyed wonder is real and his compassion shines in his face and his body language! and the villains...the rhino is massive, doc ock is driven, electro is...electric!
if you've seen it, you know. if you haven't...don't talk to me until you do.
and the theme song is great! sharon and i sing it all around the house.
well, i do.
spec-tacular, spec-tacular SPIDER-MAN!
tell ALL of your friends!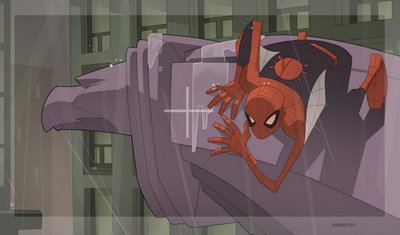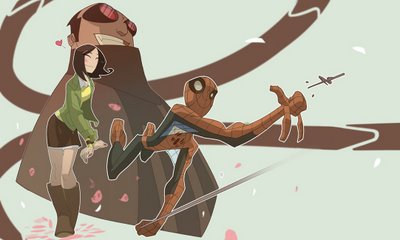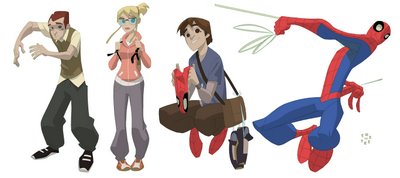 ~~~~~~~~~~~~~~~~~~~~~~~~~~~~~~~~~~~~~~
and, following up on the whole weird russian creature/skeksis thing, cooper mentioned a strange creature he saw on youtube while googling. here's a link to that creepy vid--
http://www.youtube.com/watch?v=9kQ4nLxgauI
~~~~~~~~~~~~~~~~~~~~~~~~~~~~~~~~~~~~~~
and here's a pic of a wacky creature we know about, but it's still kinda weird...
an echidna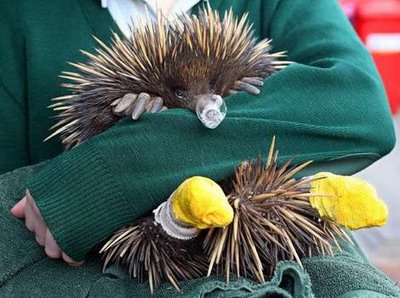 see ya friday!
smell ya later!
todd