okay...
though he's best known, of course, for his work on
teen titans, aquaman, bat lash
, and
brave and the bold
, my pal, nick cardy, drew tons of covers for dc comics back in the late 60's and early 70's. recently we were talking about some of his absolute favorites and this is one of them. not only is it simply a beautifully designed and illustrated cover, it also embodies everything summer is about...sun, sand, and...heartbreak?!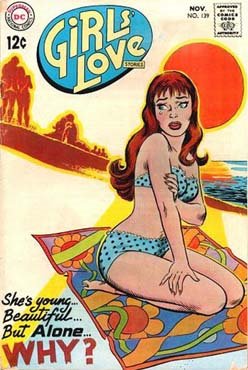 why IS she alone...?
~~~~~~~~~~~~~~~~~~~~~~~~~~~~~~~
warren has posted here every now and then, throwing in his comments on various subjects i've brought up or adding in his answers to the "five on friday." i finally got a chance to meet him at heroescon this year--only after talking with him for about ten minutes--and found that he's pals with matt. it was great meeting him, but he, like a few others, had come around when i didn't have the camera out.
so he sent a picture.
not of him. a cooler one.
here it is.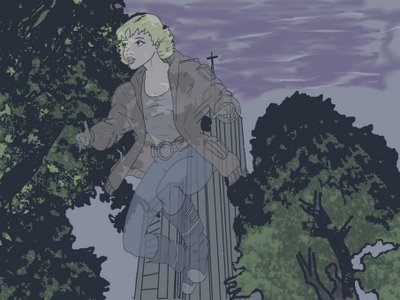 molly by warren newsom.
i love it.
very nice, warren. thanks for sharing it with all of us!
~~~~~~~~~~~~~~~~~~~~~~~~~~~~~~~~
a few more selections from kc's crazy archie covers!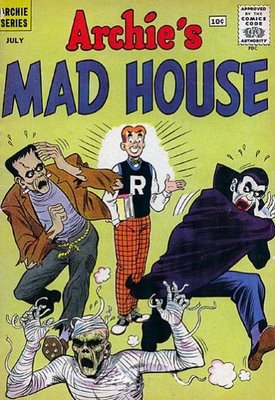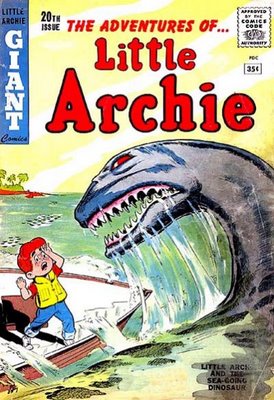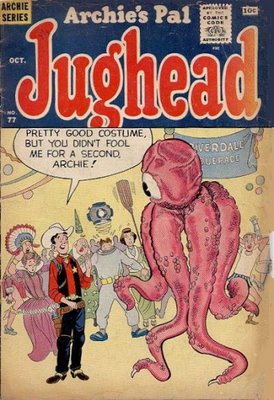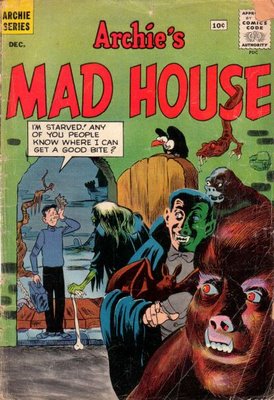 gotta go!
words to write and comics to pick up!
smell ya later!
todd