okay...
so i had planned to go off on a tangent about how much i always loved hidden picture pictures and puzzles today, about how i always loved them in the issues of highlights in the dentist's office back when i was a kid--still do!--and how i'm always fascinated when some artist takes the time to weave and wind secret images into their work.
i had
planned
to do that...but since i feel like i dislocated my shoulder playing football the other day, i'm going to cut things a little short and just post some of these cool hidden pictures images i found and let you play with them a bit.
a classic highlights find-the-pictures...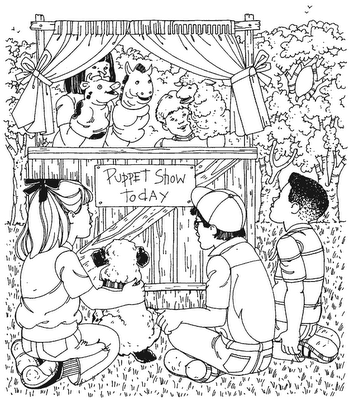 and the key...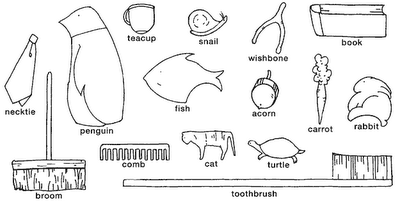 some hidden animals...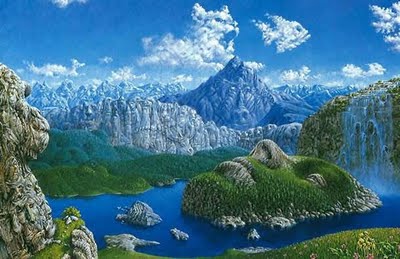 the current master of the form, bev doolittle...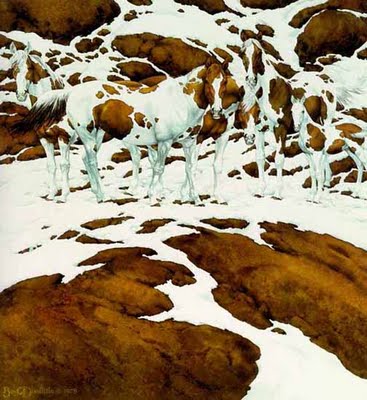 what is the couple dreaming of...? (it took me a second to see this...you?)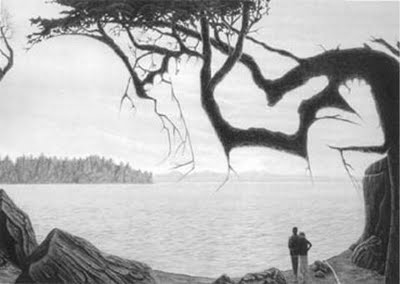 yeah, okay, you can see the tiger in the picture...but can you see "the hidden tiger"...?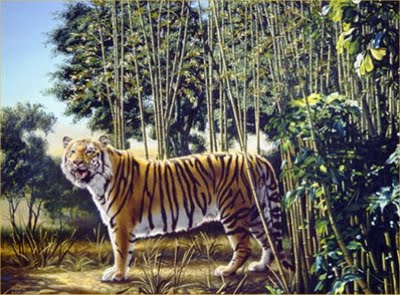 and the answers to your
"five for friday"
1. there are fourteen punctuation marks in english grammar. can you name ten?
period, comma, colon, semicolon, dash, hyphen, apostrophe, question mark, exclamation point, quotation marks, brackets, parenthesis, braces, and ellipses.
2. name the six pythons.
graham chapman, john cleese, terry gilliam, eric idle, terry jones, michael palin
3. what is the only fruit or vegatable never sold frozen, canned, processed, cooked, or in any other form but fresh?
lettuce
4. what do the j. and the two r.'s stand for in tolkien's name?
john ronald reuel
5. name six or more things you can wear on your feet beginning with the letter "s".
shoes, socks, sandals, sneakers, slippers, skis, skates, snowshoes, stockings, stilts.
have a good monday!
smell ya later!
todd
this is post no.708.