okay...
if you wanna know what's going on with me lately, you should read matt's blog.
over on matt's blog-- http://mafus.blogspot.com/ --he journals about how much he dug stephen king's latest masterpiece
under the dome
, talks of how his older cat, toonces, restless in the night, has been keeping him up at odd hours and about his potentially dangerous lack of sleep.
that's me.
though matt has finished it by now and i refuse to talk with him for fear he might tip me to something (craig too, although he was able to listen to the audio version while he worked lucky artists...!), i am only just at the midway point of the book. (it runs 1079 pages and i just passed 500.)
as matt says, it's is wonderful! king's best book in years! compelling, engrossing, and so very comfortable. i have done my best to get my work done and settle into this book when i have some time and know that i'll be able to do at least 20 or 30 pages in one sitting--and then it's just so hard to pull away!
can't recommend it enough! go get it!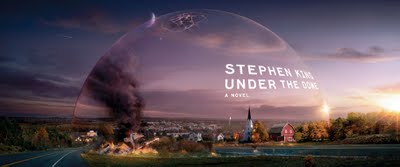 and on the restless nights front, apparently it runs in the family as toonces little cousin here, my boy jake, has also been finding it hard to sleep through the night, not looking for breakfast so much--although he'd eagerly take it if offered at 3:30 in the morning--but just antsy. jake , too, is an old guy now. which, of course, means i don't sleep as soundly, determined to anticipate his possible "needs" in the middle of the night, i'm sleeping lighter than usual.
and that catches up with you.
add to that the late rehearsals for the play i'm (co-) directing, and...well, i could really use a nap.
maybe i'll go do that after i finish this super hero squad script--it's one where they all get jobs a mcdonald's.
~~~~~~~~~~~~~~~~~~~~~~~~~~~~~~~
when i posted the george tuska iron man from my sketchbook the other day, i couldn't remember if we'd lost george in september or october and so i googled him. hitting the 'images' link i was thrilled to find these wonderful pieces by george and have been rotating them on my desktop.
thought you might like 'em too...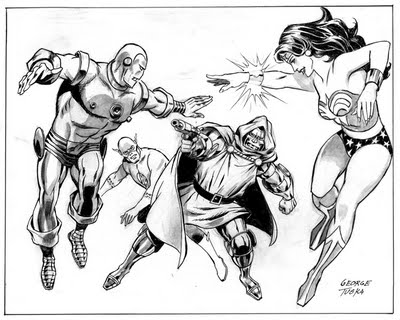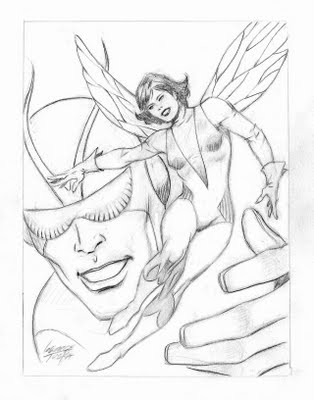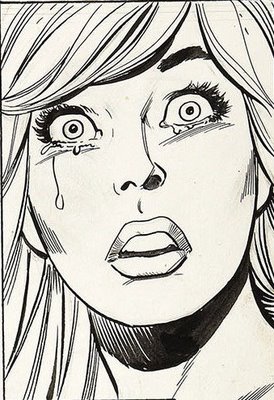 get some sleep!
smell ya later!
todd
this is post no.699.