okay...
last week i felt like i was scrambling to find something to blog about, this week, i got too much...
first up, if you're not out having too much fun this wednesday night drinking green beer and eating massive amounts of corned beef and cabbage to celebrate your irishness, why not tune into
where monsters dwell
, the latest, greatest comics/pop culture radio program on the web!?! i'll be dropping by, as will my good friend, volleyball teammate, and all-around comics legend,
fred hembeck
!!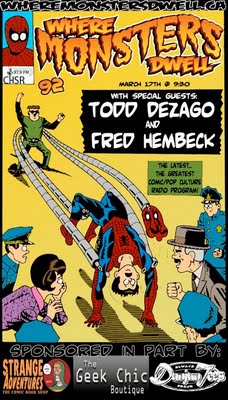 you can get there by going here...
http://wheremonstersblog.blogspot.com/
see ya there!
~~~~~~~~~~~~~~~~~~~~~~~~~~~~~~~~~
though this massive tome hit the stands last month--and if it did, as heavy as this thing it, it prob'ly
broke
the stands...!!--i didn't get a chance to see it until this past weekend, and so i'm officially pimping the latest volume of image comics' amazing anthology
popgun
!
popgun 4 is huge and just super-jam-packed with so much comic-y goodness, you would never be able to find more bang for your buck! if you've never seen one of these before, make sure to do yourself the favor of checking out a copy next time you're at your local comic shop.
here's the cover along with the blurb...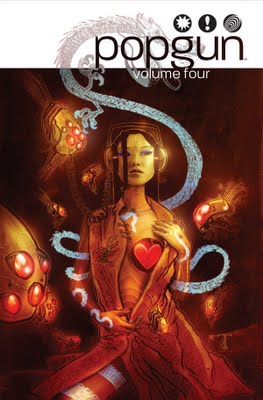 POPGUN is back with another eclectic collection of established fan favorite creators and rising stars coming together for a new edition of the Harvey Award-winning graphic mix tape! From high-octane action to heart-tugging drama to laugh-out-loud comedy, this collection has comics you'll love: over 500 full color pages of them!
~~~~~~~~~~~~~~~~~~~~~~~~~~~~~~~~~
why am i hawking this particular edition you might ask...?
well, in this particular edition, i happen to have collaborated on a story.
what's the story, you might ask...?
well...here it is. presented in all it's glorious full color six-pagedness! i did it with artist nikos koutsis who kinda pulled a fast one on me once i agreed to do it with him, but it turned out okay , so here it is.
it's called "fables from fractured earth!"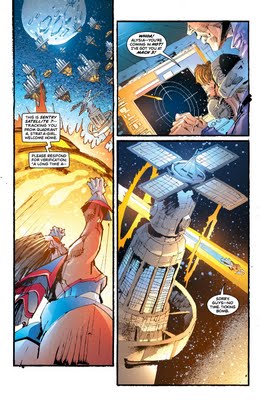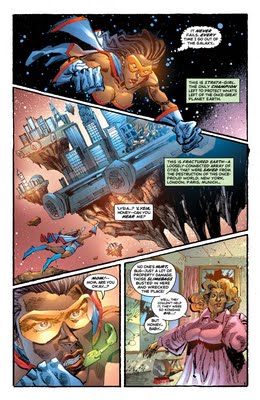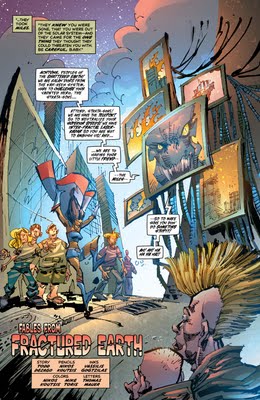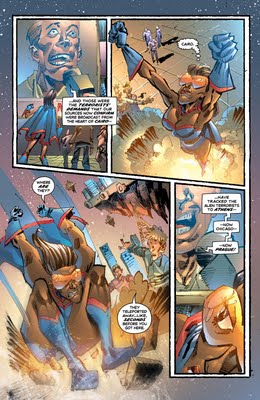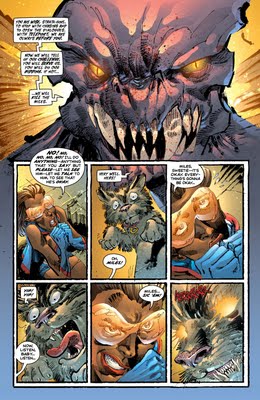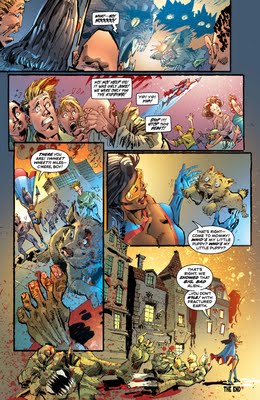 ~~~~~~~~~~~~~~~~~~~~~~~~~~~~~~~~

~~~~~~~~~~~~~~~~~~~~~~~~~~~~~~~~
from yahoo photos--
In this photo released by Taronga Zoo, an un-named baby elephant is being assisted by a keeper at Taronga Zoo in Sydney, Australia, Friday, March 12, 2010. The calf that was believed to have died during a nine-day labor is feeding itself and has earned the nickname 'Mr. Shuffles' since learning to stand after it was born early Wednesday. (AP Photo/Bobby-Jo Vial)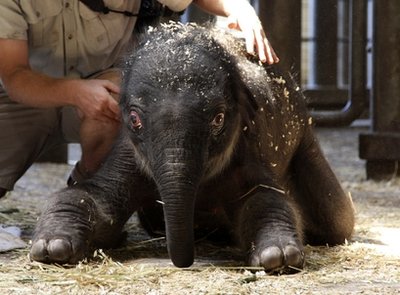 that's it for today!
smell ya later!
todd
this is post no.704.