okay...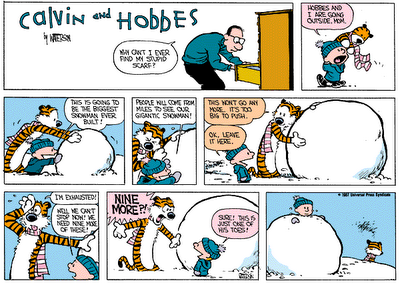 i saw this calvin and hobbes sunday strip the other day and it reminded me of a conversation i had with mike years ago...
he told me, "no giants."
while still in the development stages of tellos, we were talking about the characters that would be part of our little band of resistance/renegades against the dread malesur. we were really having fun, him telling me the types of people and animals he wanted to draw and me fitting them with personalities and tying them together either in the tale or with backstory. the sky was the limit and no idea was shot down.
until...
mike pointed out something i already knew at the time and i'm sure many of you recognize this as well; having giants and ogres and pixies and gnomes all in the same shot creates crazy scale problems. if you're close on the giant, how ya gonna see the dwarf? focusing on one will always lose the other. this was also one of the reasons that mike wasn't too thrilled about having one of
my
favorite marvel characters, dragon man, show up during our run of sensational spider-man...
so we stayed away from the giants.
until mike thought that the djinn/genie needed to be huge.
and then started having a lot of fun with dani the faerie.
and then, a few months later, did an amazing job in the flashback issue of sensational where a young peter parker and his uncle ben go fishing and run into just about every giant-sized marvel monster stan and jack ever came up with! he said it was a fun challenge...!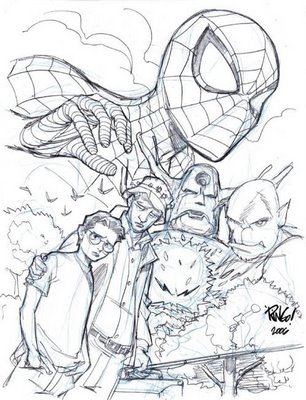 (and he eventually
did
draw dragon man for a page or two in the later-scrapped
thing/she-hulk
story i wrote called "
the long night
". and loved it!)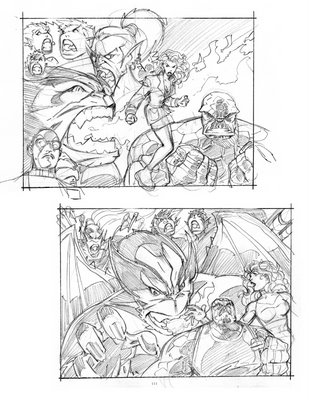 i say all this because it reminds me how very, very lucky i am to have craig--as friend and artist! i'm killing him this week with a couple of grand pages, vast sweeping panels featuring lots of characters and lots of (necessary) detail with a lot going on. just when he needs it
least
.
craig is a real artist. solid. he never complains, never asks for a re-write, never quibbles or cheats. he gives it all his all.
man, i'm very lucky.
(don't tell him though--don't want him getting a big head...)
thanks.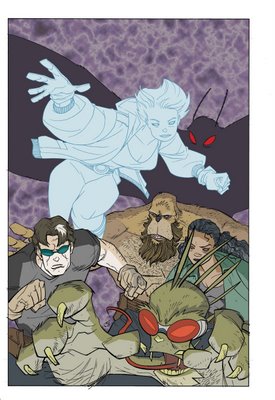 and here's another calvin and hobbes that reminds me of all the games my brother and i made up as kids--and how sometimes life is just like that.

see ya friday!
smell ya later!
todd