okay...
my uncle forwards me about 129 e-mails every day.
and, 'cause i love my uncle, i look at them.
sometimes they're funny, sometimes they're political, and sometimes, every once in a while, there's one that's really fascinating.
this is one of those.
Amazing Striped Icebergs
Icebergs in the Antarctic area sometimes have stripes, formed by
layers of snow that react to different conditions.
Blue stripes are often created when a crevice in the ice sheet
fills up with meltwater and freezes so quickly that no bubbles form.
When an iceberg falls into the sea, a layer of salty seawater can
freeze to the underside. If this is rich in algae, it can form a
green stripe.
Brown, black and yellow lines are caused by sediment, picked up
when the ice sheet grinds downhill towards the sea.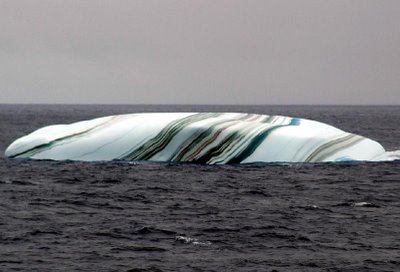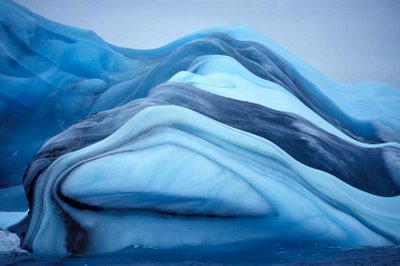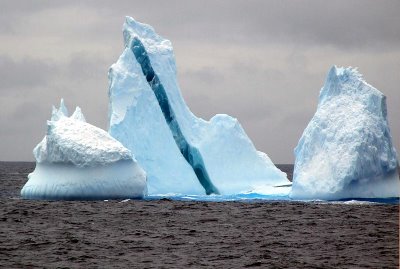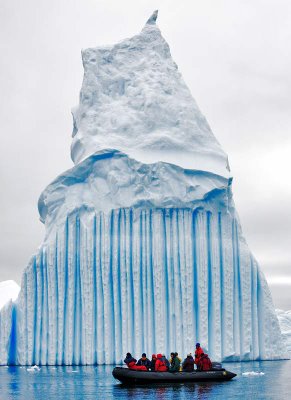 Antarctica Frozen Wave Pixs - Nature is amazing!
The water froze the instant the wave broke through the
ice. That's what it is like in Antarctica where it is the
coldest weather in decades. Water freezes the instant
it comes in contact with the air. The temperature of the
water is already some degrees below freezing.
Just look at how the wave froze in mid-air!!!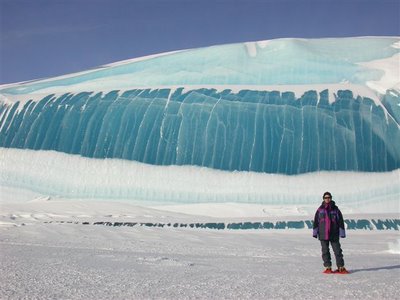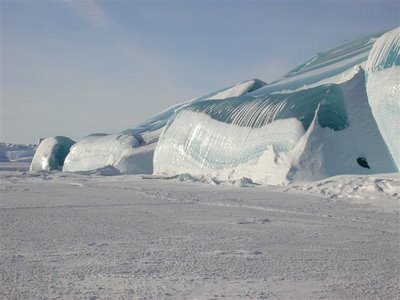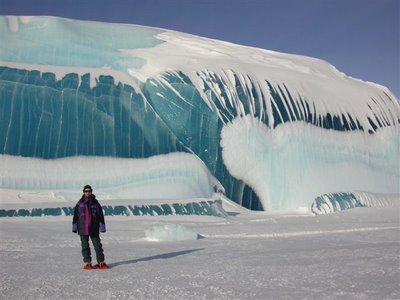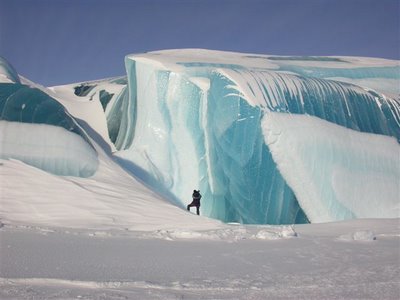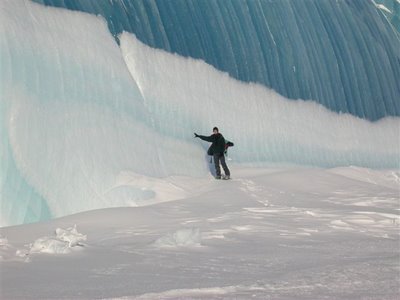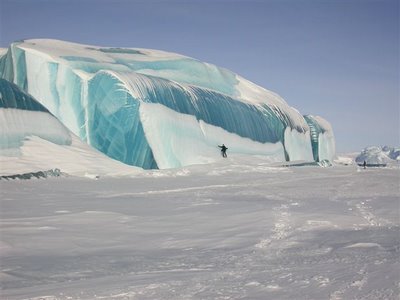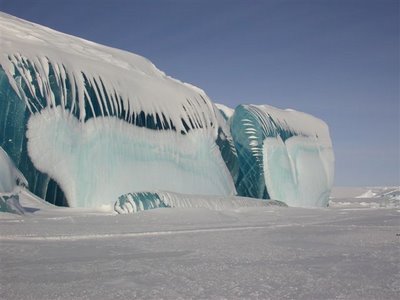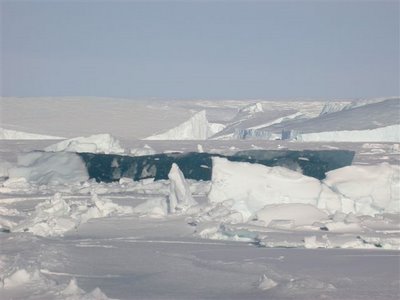 Having the Internet means that we get to see something
that we never imagined! Pass it on for others to enjoy!
You can go see for yourself. Latest tour cost seen recently: $10,000
~~~~~~~~~~~~~~~~~~~~~~~~~~~~~~~~~~~~~~~~~
Lots of people have asked me about the recent solicit in PREVIEWS for the WOLVERINE SPECIAL coming out in August...
Back in January, my Editor pal at Marvel, John Barber, asked if I could write two 11 page Wolverine stories so that they could give them to new or in-coming artists (meaning artists they stole away from DC... : ) to try them out. I said sure, and John gave the first one to Steve Kurth (Last of the Mohicans) to bide his time while waiting to start New Universal with Warren Ellis.
It takes place on a glacier in the Antarctic.
See how that all ties together...?
~~~~~~~~~~~~~~~~~~~~~~~~~~~~~~~
so to really make this the trifecta,
here's some wolvie-related trivia
for your
"five for friday"
1. who was the creative team that originally created the wolverine?
2. in what comic did he first appear?
3. in the line-up of the all-new, all-different uncanny x-men there were TWO brash, rebellious, loose cannon types and it was decided that one of them would bite it. who lost the coin toss?
4. before hugh jackman was cast as logan, who did fox want in the role?
5. what
was
the line-up of the all-new, all-different uncanny x-men?
that's it!
have a great weekend and a fantastic memorial day!
(my boy, jake, will be 15 on monday!)
smell ya later!
todd