okay...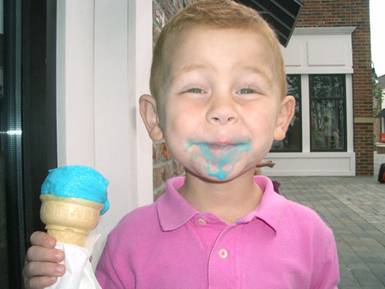 Smart vs Wise
A young boy enters a barber shop and the barber whispers to his customer, 'This is the dumbest kid in the world. Watch while I prove it to you.'
The barber puts a dollar bill in one hand and two quarters in the other, then calls the boy over and asks, 'Which do you want, son?'
The boy takes the quarters and leaves
'What did I tell you?' said the barber. 'That kid never learns!'
Later, when the customer leaves, he sees the same young boy coming out of the ice cream store. 'Hey, son! May I ask you a question? Why did you take the quarters instead of the dollar bill?'
The boy licked his cone and replied, 'Because the day I take the dollar, the game's over!'
~~~~~~~~~~~~~~~~~~~~~~~~~~~~~~~~~~~
so, it seems that some people still haven't had a chance read PERHAPANAUTS 2 yet, so we'll save the discussion 'til monday, okay?
that
doesn't
mean that i can't go on a little bit more about the awesome job my pal, rich case did on our back-up story, "the other arisa." rich did it all one these pages--pencils, inks, and color--and if his lush artwork didn't fit the story perfectly, i don't know what would have.
here's a taste of rich's rough pencils and then the finished piece for you to gaze at!
enjoy, everyone!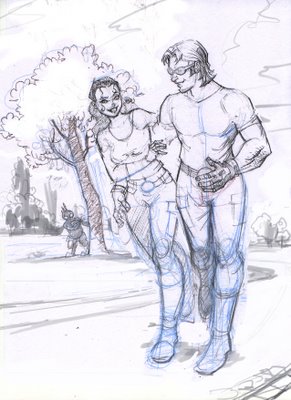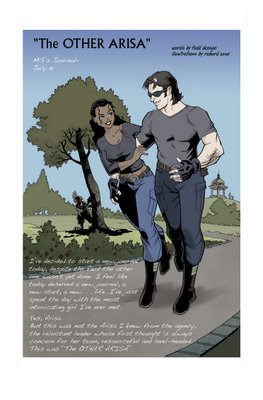 thanks, rich!
wonderful!
~~~~~~~~~~~~~~~~~~~~~~~~~~~~~~~~~~~
"five for friday"
it's "what actor?" time
i'll name 3 movies and
you tell me the actor that
appeared in all 3.
ready?
1. beethoven, jerry maguire, the green mile
2. the deep, firewalker, enemy mine
3. dark city, requiem for a dream, dark water
4. what dreams may come, dead again, moscow on the hudson
5. noises off, deathtrap, the remains of the day
have a great weekend!
smell ya later!
todd