okay...
back in the day, halloween was a bigger deal for me than it is now...
i mean WAAAAAY back in the day it was, y'know, candy and trick or treating.
then, in my teens, it was going out and having eggs and shaving cream and toilet paper and fun.
also at that time, i would work at the local rotary's haunted house; a re-configured barn that we would build various chilling scenes in which were manned only by students in eleventh and twelfth grades (knowing the man who coordinated this part of the holiday spook-tacular, i managed to start as a ninth grader) it was great fun and really spooky!
later, my friends and i would work on costumes that we thought would attract the most attention--and maybe the ladies...--and go to bars and parties and drink and make fools of ourselves. like any other night, just with costumes on.
later in life, my roommates and i began having halloween parties at our house--costumes mandatory--and we'd start letting people know right about now that they should start thinking about what they were going to come as...
now, well, we don't live in a place that really lends itself to parties.
and it seems that no one really goes to the trouble anymore.
i'm hoping that changes.
around here for the past few years, there has been this great store that opens up in some vacant storefront in the mall or in one of the other empty stores in the area called "spirit of halloween." do they have that by you...? it's got a fantasatic selection of costumes and decorations--some of them scary, some disgusting--and masks both fun and creepy. each year i find a great mask that i think will scare the bejeezus out of everybody and i'm so tempted to get it...and then remember that there really isn't anywhere i'm going that i'm gonna be seeing
everybody
. i don't go to a job and i don't have any parties to go to...
but dammit this year i think i'm just gonna buy one and where it in the car, wherever i drive. raaaah! that's me! that should scare the $#%@ outta somebody!
here are some of the front-runners this year...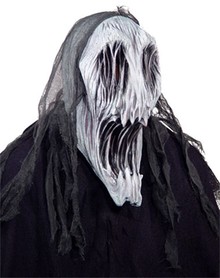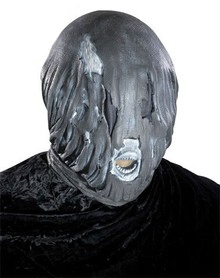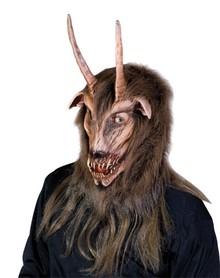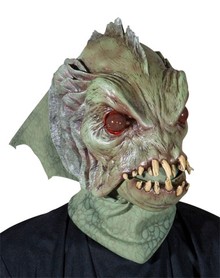 so that's it...
whaddaya think...?
and whatcha gonna be for halloween...?
~~~~~~~~~~~~~~~~~~~~~~~~~~~~~~~
here's a picture of jake driving my car.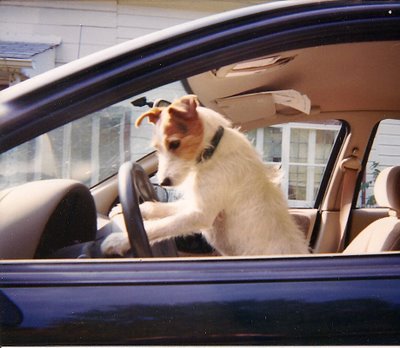 ~~~~~~~~~~~~~~~~~~~~~~~~~~~~~~~
and because now i'm in a crazy, crazy
halloween mood, i stole these multiple choice
questions from a halloween trivia website
"five for friday"
1. What phobia do you suffer from if you have an intense fear of Halloween?
A: Phasmophobia, B: Samhainophobia, C: Wiccaphobia, D: Halloweenophobia
2. According to superstition, if you stare into a mirror at midnight on Halloween, what will you see?
A: Bloody Mary, B: Your Future Spouse, C: Your Death, D: Dead Ancestors
3. How much does the world's biggest pumpkin weigh?
A: 245 pounds, B: 485 pounds, C: 685 pounds, D: 1,385 pounds
4. How many "witches" were burned at the stake in the Salem Witch Trials?
A: Twelve, B: Twenty, C: Thirty-three, D: None
5. The first Jack-o-Lanterns were made out of what?
A: Watermelons, B: Coconuts, C: Turnips, D: Pumpkins
have a great weekend!
smell ya later!
todd