okay...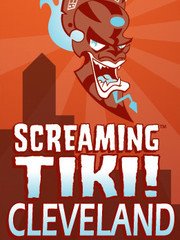 as i posted the other day, craig and i will be heading out to cleveland tomorrow to spend the weekend at the second way-cool SCREAMING TIKI CON! hosts peter and dawn smith have put together a star-studded show (no, we're not the stars...) that include
smallville's
lex luthor, michael rosenbaum, and doomsday, sam witwer. from
star wars
, darth maul himself, ray park, and the young boba fett, daniel logan.
supergirl
helen slater, and
buck rogers
' wilma deering, erin gray (who i had a terrific crush on back in the day...) ('cause, um...no real girls would talk to me.)
but, as i've said, at craig and jim starlin's urgings, i've been watching
battlestar galactica
lately and will be diving into season 3 as soon as craig gets it over to me and it is with that in mind that i'm most eager to see admiral adama himself, edward james olmos! hopefully, i might even get the chance to meet him and, y'know, thank him for saving earth...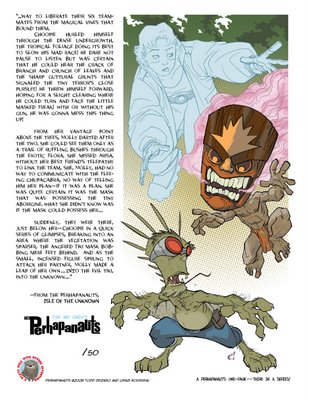 so, come on out and see us! we're here all weekend!
~~~~~~~~~~~~~~~~~~~~~~~~~~~~~~~~~~
i stumbled on this while looking up some images for toothed fish...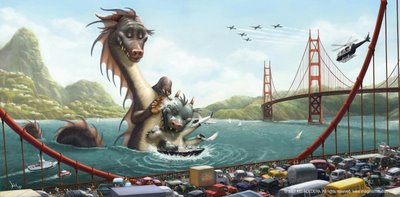 cute!
~~~~~~~~~~~~~~~~~~~~~~~~~~~~~~~~~~
and speaking of toothed fish...
have you seen the new crazy fishing show called HOOKED on the national geographic channel?! monday nights! check it out!
no, seriously.
you all know that i'll watch all kinds of shows on just about any cryptozoological creature/entity that they slap a name on. i'm just fascinated with the subject and can't get enough! so when natgeo started running ads for HOOKED! on their sister station, discovery, during cash cab, i practically leapt out of my seat! unknown creatures are weird enough--but the weird creatures we DO know about are incredible! this show features some awesome ichthyologists and world class fishermen going after some of the most amazing fish you've ever seen!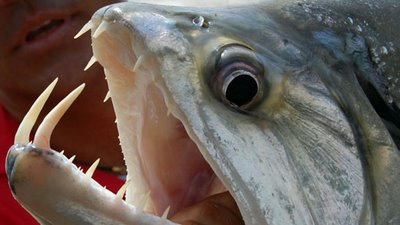 the vampire fish--with fangs that extend up into it's skull!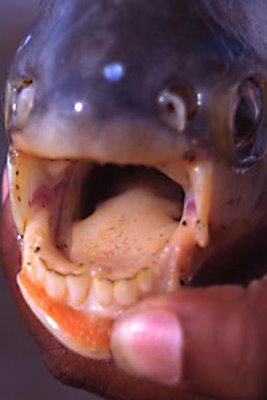 the pacu--with it's weird human-like teeth!
~~~~~~~~~~~~~~~~~~~~~~~~~~~~~~
i will do my best to get a post up friday from the con--provided i can find some internet action.
have a good day!
smell ya later!
todd