okay...
awakening
so we should really do this. it's a great idea and...well, look at it.
http://www.youtube.com/watch?v=0qJQB68NkP0
as i have said here before--and pimped like crazy--my friend, nick tapalansky, writes a book called
awakening
, illustrated by alex eckman-lawn and letters by thomas maurer. they have had a rough road of it, like the perhapanauts--just being seen in this crazy, glutted market is nigh impossible.
so the guys made a video. a trailer, really. and posted it on youtube for everyone to see. what a great idea!
i guess i should also mention that the guys have just finished a two part perhapanauts story that will appear in the back of issues 9 and 10 when they come out early next year. here's a page...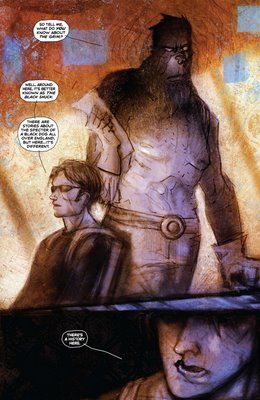 ~~~~~~~~~~~~~~~~~~~~~~~~~~~~~~~
my good pal and awesome comic book artist, howard porter, sent me this link for the blog yesterday. this totally creeped me out!
http://www.disclose.tv/viewvideo/25893/Unknown_life_form_found_in_Sewers_/
North Carolina
Very Weird Unknown life form found in Sewers! this is a rather weird video of a remote controlled sewer-cam, used to search for blockages and to inspect the overall condition of sewer.
i don't know what's creepier; the weird creatures or the fact that there's such a thing as a sewer-cam...
~~~~~~~~~~~~~~~~~~~~~~~~~~~~~~~
dani--my ex and now good friend and namesake of dani the faerie in
tellos
and craig and i are gonna see her in a couple weeks in cleveland!!--sent me these "messin' up your kodak moment" pictures a while back. i thought a couple of them were funny.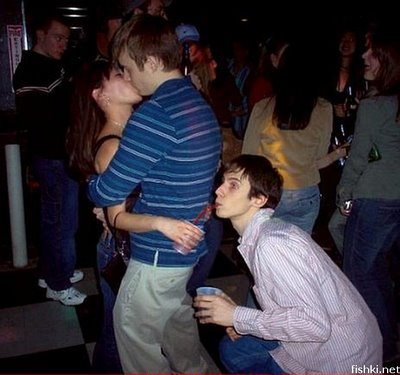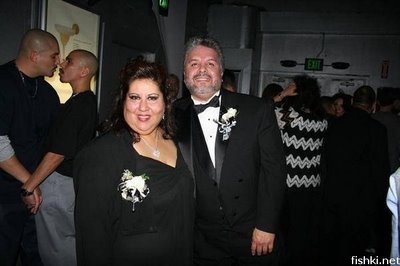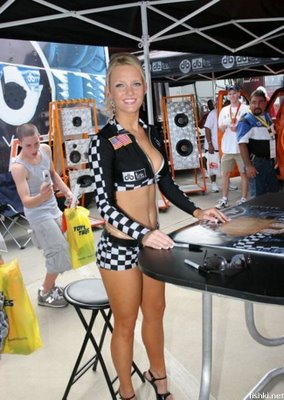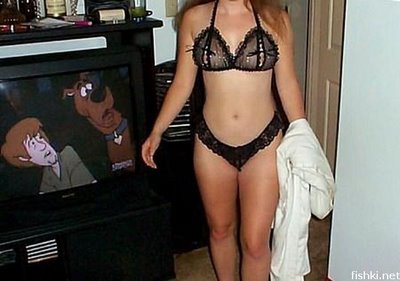 ~~~~~~~~~~~~~~~~~~~~~~~~~~~~~~~~
speaking of cleveland, craig and i will be attending the second big SCREAMING TIKI CON in cleveland the weekend of july 10-12!! it'll be jam-packed with pros and a buncha awesome tv stars and it all ties in to the dedication of the jerry siegel superman home!
as i have recently been watching the
battlestar galactica
series, i'm nutty for the guest list!!
check it out!!
http://www.screamingtikicon.com/
~~~~~~~~~~~~~~~~~~~~~~~~~~~~~~~
i saw this on yahoo and thought it was cool. wouldn't it be kinda creepy to see this on the side of the road growing large in your headlights as you got closer...?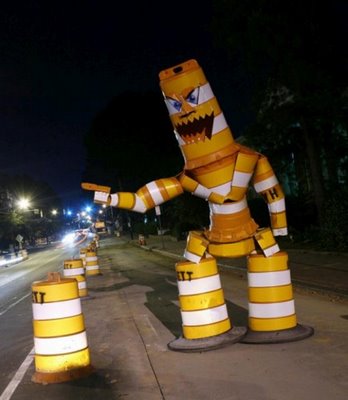 another picture of me and craig from heroescon lookin' all badass.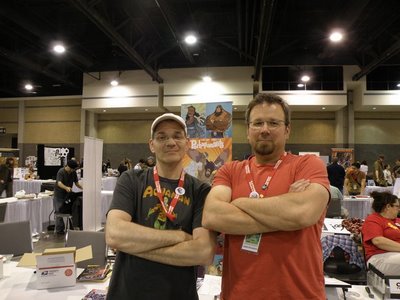 also on yahoo, this pic of a sting ray avoiding a killer whale. ever since i saw that thing i saw, i've been fascinated with manta rays and sting rays. they're so cool.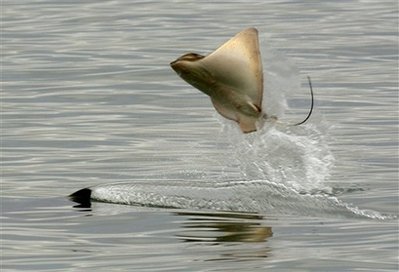 also, when i was a kid, i rode a sting ray...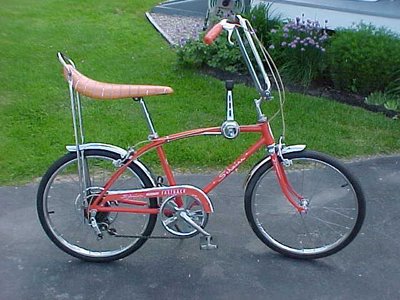 sweet ride...
see ya friday!
smell ya later!
todd