okay...
still on the beach. still probably having a lot more fun than you are.
sorry. would it help if i said, "
wish you were here
"...?
so, monday i showed you the plot and craig's sweet black and white pages for this rather sad scene from perhapanauts 5.
once i get the artwork, i'm off to scripting those pages with dialogue, narrative, sound effects and doing the initial lettering.
meanwhile, our man in amsterdam, the amazing rico renzi, takes those same pages--and makes them sing!
here's what rico did to add to the suspense, the mood, and especially, the action!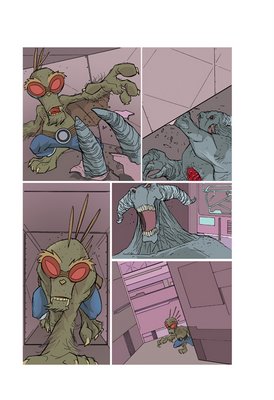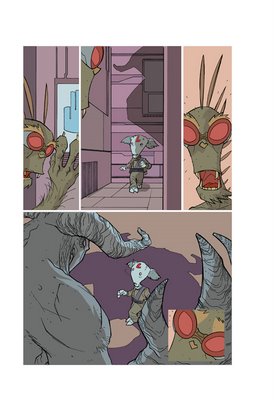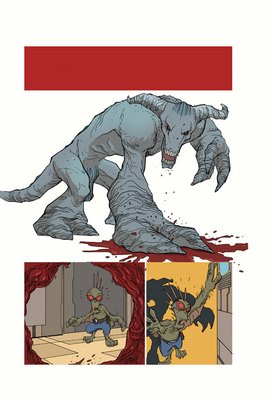 nice, huh?
i thought so.
by the way, i'm still at the beach.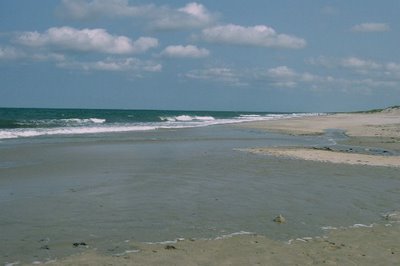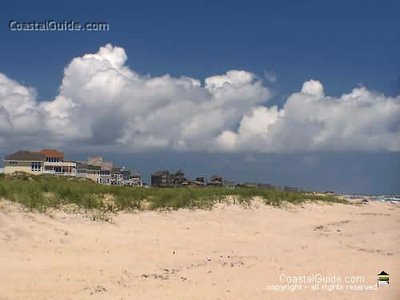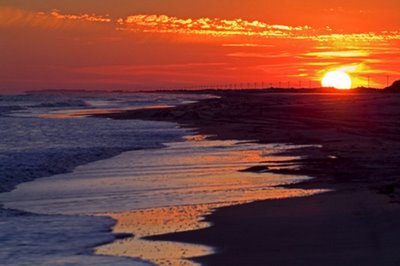 see ya here friday.
smell ya later!
todd