okay...
our second entry here in the PERHAPANAUTS SCARY HALLOWEEN CONTEST is from my old friend and fellow paranormal researcher, jared ather (working here under his seasonal pen name...) jared created two pieces for the event; a spooky, ethereal depiction of our resident bigfoot, chupacabra, and mothman and a more fun image of choopie in one of his favorite costumes. without further ado, i give you
hob goblin's "perhapanauts halloween"!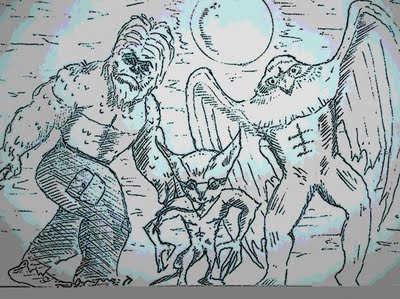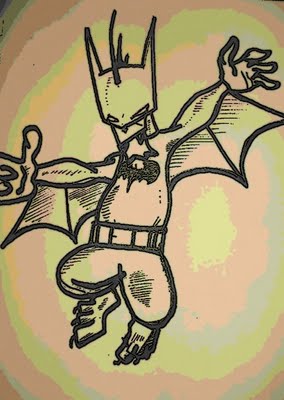 ~~~~~~~~~~~~~~~~~~~~~~~~~~~~~~~~
our baltimore comiccon perhapanauts exclusive!
...well, maybe not entirely exclusive...
but you'll be able to pick yours up first at the con this weekend!
that's right, i'm talkin' about our second in a series, way-cool, awesome PERHAPANAUTS BUTTON featuring KARL, the MOTHMAN!! just a buck a piece, if these are anything like the CHOOPIE BUTTONS from last year, they're gonna sell like hotcakes! and if you can't make it to the show, the karl button will be available through our perhapanauts store sometime in the very near future!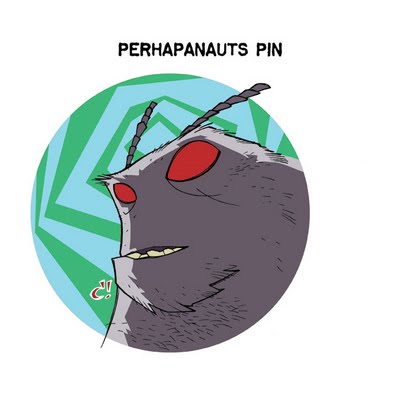 ~~~~~~~~~~~~~~~~~~~~~~~~~~~~~~~~
The Mike Wieringo Scholarship
and
The Mike Wieringo Humane Society Booth at Baltimore

as you all know, two years ago, matt and suzanne created the mike wieringo scholarship at s.c.a.d. and, as always, will have their table right next to ours to help raise monies for the fund.
also, present at the entrance to the baltimore show, will be the mike wieringo humane society booth, raising money for the humane society in mike's name as mike cared so very much for all animals all around the world.
this year, exclusive to the baltimore comiccon, matt and i will be offering the TELLOS print below, drawn by mike, inked by rob stull, and colored by paul mounts. you can get this 8.5 x 11 print for a donation of $5 at the RINGO Scholarship table or from 12-1 on saturday at the humane society table!
this print is exclusive to the show and won't be available anywhere else. come and support one of these great causes!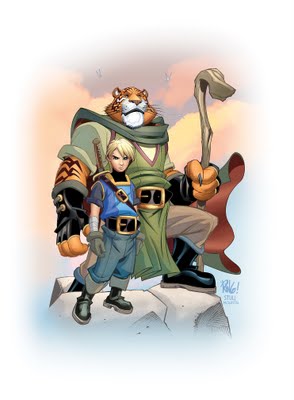 ~~~~~~~~~~~~~~~~~~~~~~~~~~~~~~~~
smell ya later~!
todd