...for a special report from this past weekend's baltimore comiccon!
okay...
we'll get right back to your entries in the
perhapanauts scary halloween contest
on friday, but first we wanted to take a moment to bring you the latest news--and photos--from this past weekend's fun at the baltimore comiccon!
sadly, the batteries in my camera were going when we got there and things were going so fast that i didn't get a chance to get any new ones and take any real pics of my own. so most of these are grabbed from others and i thank them for sending them over.
first, from brian, here's a shot of the perhapa-gals--trish, suzanne, and sharon--just before they blew out of the con to go get their nails done.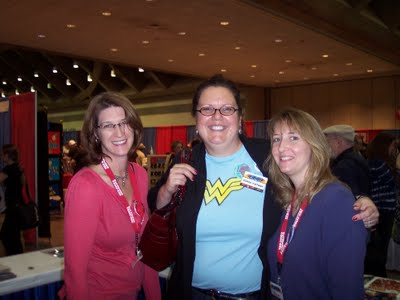 on saturday we met young caleb morea and his parents, john and mindy. john told us that caleb LOVES impulse--that they had read every issue together!--and that he was gonna come by on sunday to show us his awesome impulse costume!
unfortunately, caleb couldn't make it the next day--but he sent the REAL IMPULSE in to see us and get out picture taken with him! what a thrill for me as a renowned impulse writer and craig as a celebrated impulse to meet the boy himself and chat a while...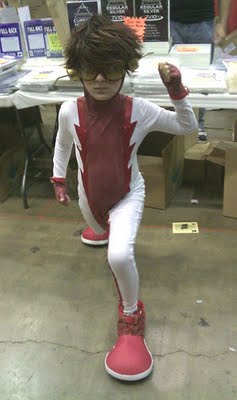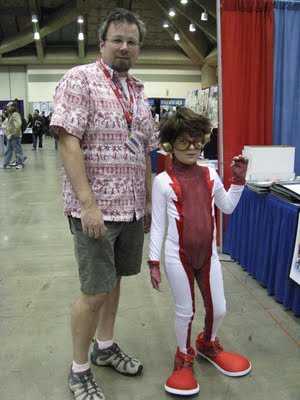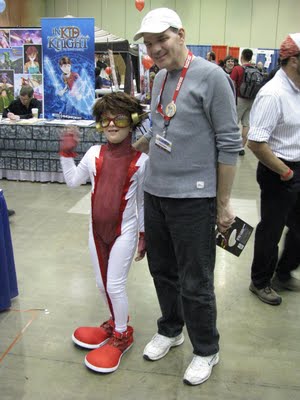 (note: impulse is waving so fast that his hand is a
blur!!
)
~~~~~~~~~~~~~~~~~~~~~~~~~~~~~~~~
it's spooktacular~!!
oh, and if, for some reason, you had forgotten to mark it on your calendars, today is the day that the
perhapanauts halloween spooktacular
oozes onto the stands at your local comic shop! featuring three haunting tales to help you get your halloween on, this special issue also touts four thrilling covers that, if you haven't seen 'em yet, are spread out for you here below!
our plan was to have all four covers proudly presented in every single issue--but some miscommunication with the printer resulted in variant covers anyway...i guess they just couldn't understand why we would want to give it all away for free! (well, for $3.50, but you know, ALL for one price...) we apologize for the confusion and hope that you'll enjoy the stories in a darkened room with the wind howling through the eaves and a branch scratch, scratch, scratching at the back window...
...either that or with some candy!
have fun!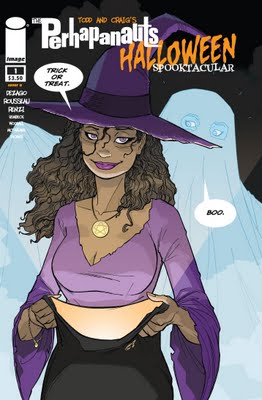 craig rousseau cover!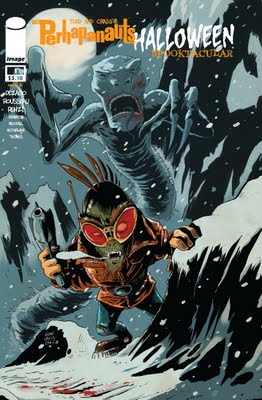 francesco francavilla cover!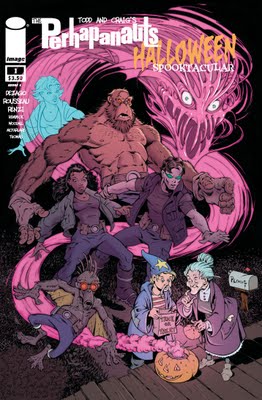 mike ploog cover!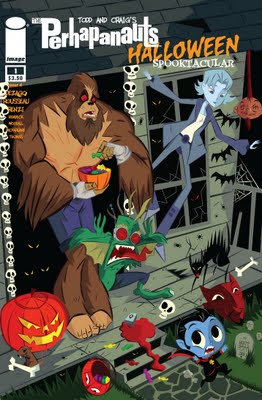 matt pott cover!
smell ya later~!
todd