okay...
had an absolutely wonderful time at craig's this weekend and it was quite the successful birthday bash for a three year old little girl! i had posted on my faceboook page last thursday that i had to go shopping for some 'princess presents' and that prompted a discussion about whether to "lean" a child in one direction or another with gender-suggestive gifts and such. but this girl is three and, believe me, she knows what she wants! and she wants everything and anything princess!! (of course, it helps that i talk to her dad about once a day and have heard these words from her very mouth) she loves the princesses!
this week.
she is greatly looking forward to disney's new movie "the princess and the frog" and, actually, so am i.
craig also points out that, while she's got a lot of barbie and princess dolls, she also has a nice little assortment of star wars figures. (though he thinks it's funny that the only male doll she has that's the same size as the barbies and princesses is samuel l. jackson as mace windu, so he's the only one they can "go out" with. and i'm sure wherever he is right now sam jackson is sayin', oh, yeah...)
~~~~~~~~~~~~~~~~~~~~~~~~~~~~~~~~
while waiting very patiently for me to get him a new
mon5ter 5
script, our good pal--and
mon5ter 5
co-creator--jason armstrong sent me a link to see some of artist allen sanders wonderful work. i love his fun, fresh, wonky, and suggestively nostalgic style and can't seem to look at any one of his pieces
check out
http://www.loopland.net/
without finding myself smiling from ear to ear!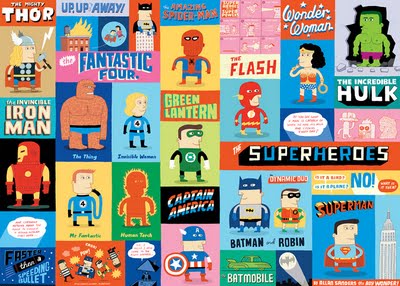 right...?
~~~~~~~~~~~~~~~~~~~~~~~~~~~~~~~
a couple of cute dogs to get your week started...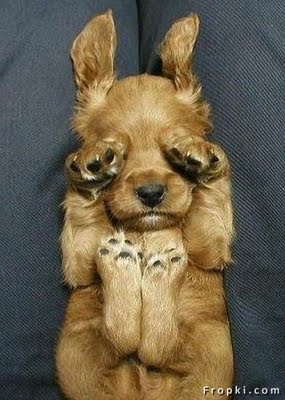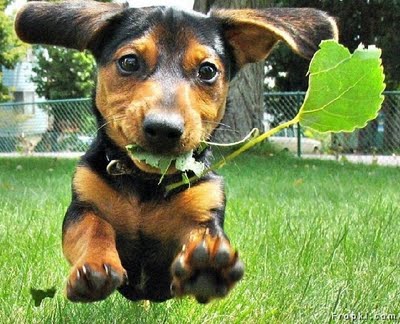 ~~~~~~~~~~~~~~~~~~~~~~~~~~~~~~~~
and here are the
answers to the
"five for friday!"
'70s music special!
match the rockers with the band
1. keith richards
e. the rolling stones
2. brad delp and tommy scholz
d. boston
3. eric carmen
a. the raspberries
4. john mcvie and mick fleetwood
c. fleetwood mac
5. jack bruce and ginger baker
b. cream
-five for friday extra!-
name the song--!
1. "you got me on my knees, i beg you, darlin', please, darlin', won't you ease my worried mind..."
layla by eric clapton (derek and the dominos)
2. "every time that i look in the mirror, all these lines on my face gettin' clearer..."
dream on by aerosmith
3. "cut loose like a deuce, another runner in the night..."
blinded by the light by manfred mann's earth band (written by bruce)
4. "she's always dancin' down the street, with her suede-blue eyes..."
my best friend's girl by the cars
5. "pretty women out walkin' their gorillas down my street, from my window i'm starin' while my coffee grows cold..."
is she really going out with him by joe jackson
i DO realize--or did while i was writing it and forgot to go back and correct it before i posted it--that this should have said
"60's and

70s music special"
, since cream was only really a band from '65 to '68, the raspberries were more of a 60s thing and, while they were still together and viable in the 70s (and 80s and 90s and the oughts...), the stones started their journey in the 60s too...
oh, well...
thanks to all you trivia whizzes who saw that and didn't jump on me about it!
have a great monday!
smell ya later!
todd