okay...
first and foremost, this is a special day today~!
it's the day that two of my all time favorite people were born!
today is sharon's birthday and while this past weekend was a lot of fun, it was really all about comics. this coming weekend, we'll be celebrating on a smaller scale and she'll get her lobster dinner at the bowery--our favorite place place for a quiet evening. happy birthday, shay!
it is also, by some stroke of fate in my life or coincidence or whatever, mike's birthday. and while i know that, wherever he is he definitely won't be having lobster, i know he knows we're thinking about him...and missing him.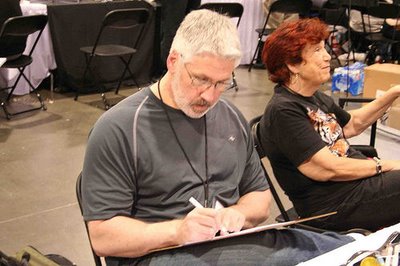 love ya, brother. see you soon enough...
happy birthday!
~~~~~~~~~~~~~~~~~~~~~~~~~~~~~~~~~
and while i think i've certainly touted the arrival today of PERHAPANAUTS no.6 quite enough here on the blog, here's one more look a the cover you've gotta go get ...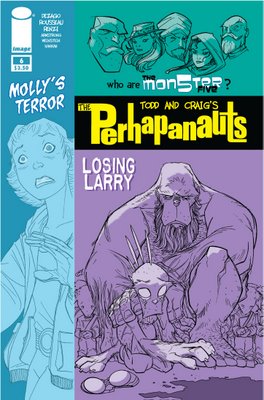 and here's jason armstrong's dynamic perhapanauts/mon5ter 5 flip cover--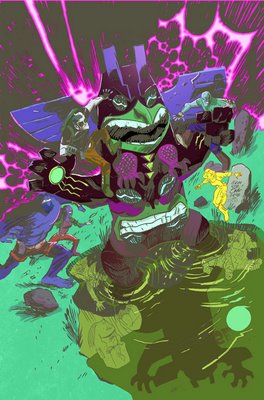 (although. like christian's pin-up the other day, the colors are coming up weird. well, at least you get the idea--!)
(hey--this looks like one of those cool old marvel pop art posters from the 60's!! sweeet!)
~~~~~~~~~~~~~~~~~~~~~~~~~~~~~~~~~
and now, straight from the floor at heroescon in charlotte, the costumes...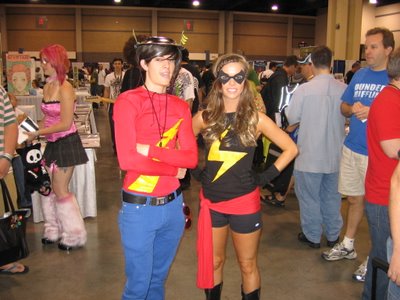 golden age flash and ms. marvel
flash said that she just "whipped these costumes up" the night before the show. good job, ms. marvel!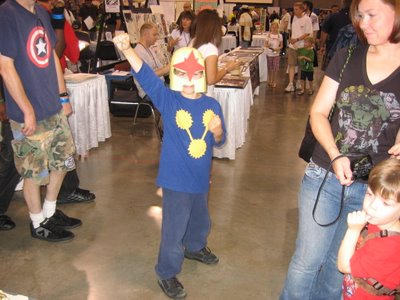 this (mini) nova made matt's day!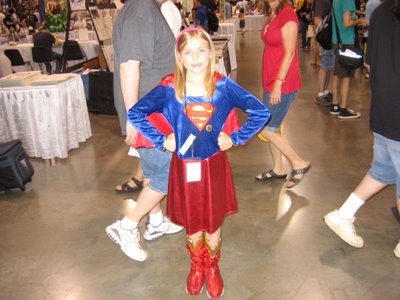 supergirl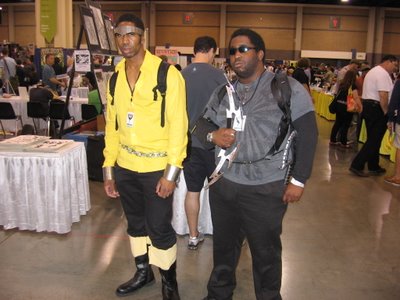 sweet christmas! luke cage and blade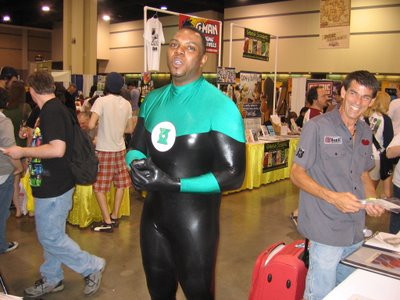 green lantern john stewart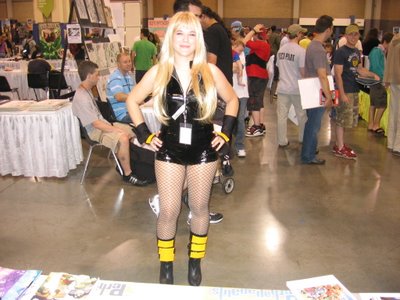 black canary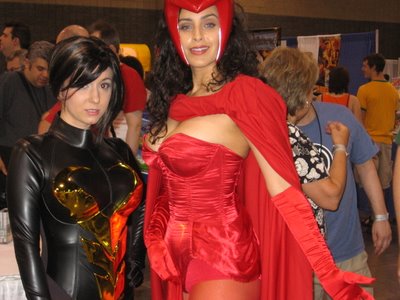 the wasp and the scarlet witch
i love these shots of this cute mary marvel. but what i love most is the sudden appearance in the second shot of kemple!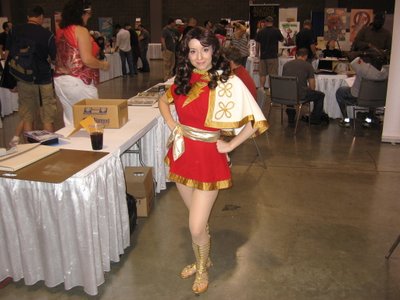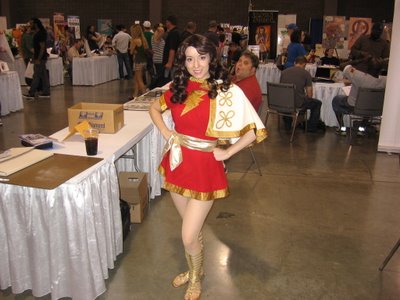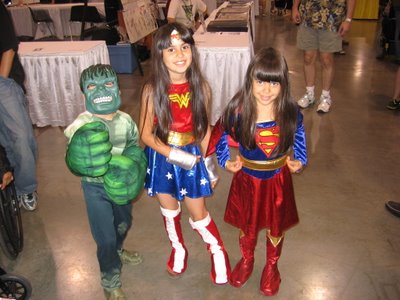 and, finally, the youngest of the ladd kids as the incredible hulk, wonder woman, and supergirl!
more pics and stuff from the show tomorrow!
smell ya later!
todd