okay...
well, we just got word--and thought it would be good to pass it on to you--that PERHAPANAUTS 4 will be in stores september 24!! it is stuffed full of lots of perhapanaut-y goodness and features all the thrills and surprises to lead you right into issue 5, the mind-shattering conclusion to our first story arc, TRIANGLE!
we thank everybody for your patience and your loyalty to us and the PERHAPANAUTS. while we've certainly had some experience at producing our own book, craig and i have discovered that even the smallest of obstacles can sometimes put the book a week--or even two--off schedule! and once you're OFF schedule, it's very difficult to get back on.
as for this delay, well, as the title of this post suggests...BLAME SPIDEY!
with craig and i both doing work for marvel right now--he on SPIDER-MAN LOVES MARY JANE and me on an upcoming run on MARVEL ADVENTURES SPIDER-MAN--we're up to our webs in work!
which is AWESOME WONDERFUL!!!
(i'm especially thrilled at the fantastic work craig is doing on SMLMJ! have ya seen it? you oughta go pick it up!) and while it's great to have actual PAYING work, sadly, it leaves little time to work on our baby here, our labor of love.
we thank you for your understanding.
here are a couple of craig's beautiful pages from spider-man loves mary jane...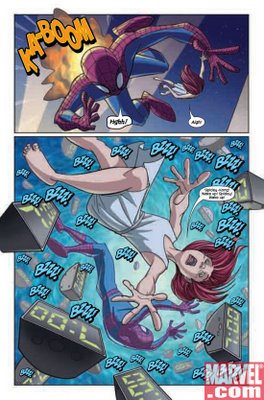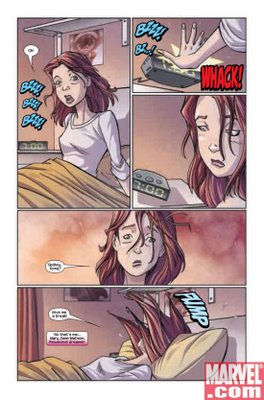 and zach howard's cool cover to marvel adventures spider-man #45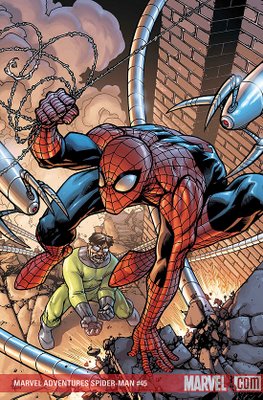 ~~~~~~~~~~~~~~~~~~~~~~~~~~~~~~~
when issue four DOES hit the stands, it will feature, not only a red team back-up story by the talented JASON ARMSTRONG, but this beautiful flip cover as well! hopefully your local comic shop will have the room to display BOTH cool covers, but just in case your store flips them all upside-down and around and stuff...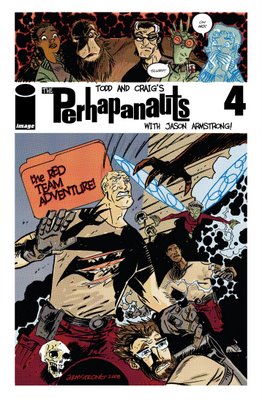 don't miss it!
~~~~~~~~~~~~~~~~~~~~~~~~~~~~~~~~~
need some funny?
watch this;
http://www.boreme.com/boreme/funny-2007/ellen-gladys-hardy-p1.php?
~~~~~~~~~~~~~~~~~~~~~~~~~~~~~~~~~
the answers
to your
"five for friday"
1. what former boxer and sportswriter hosted a sunday evening variety hour for 24 years?
ed sullivan
2. in it's original incarnation, who was the host of jeopardy?
art fleming
3. creator of the dating game and the newlywed game, and creator/host of the gong show, chuck barris also claimed to be working for who?
the cia
4. what city was buried under ash and debris after the eruption of mount vesuvius?
pompeii
5. what is the only marsupial indigenous to north america?
the opossum
smell ya later!
todd