okay...
the chupacabra hubbub down in texas
so last summer, that woman found a weird dog or something down in texas and dubbed it the chupacabra without, i'm guessing, actually doing a little research first to see what a chupacabra is all about. okay, these things happen--sometimes, i'm told, history is MADE.
so now this deputy down there captures this footage on his dash cam
http://gmy.news.yahoo.com/v/9256876
and calls it a chupacabra 'cause it looks just like what he saw on the t-shirt.
(way to check your facts, deputy)
weird, whatever it is, but i kinda wish they'd give it a different name.
call it the dewitt county devil or something...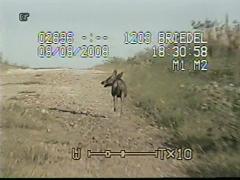 ~~~~~~~~~~~~~~~~~~~~~~~~~~~~~~~
so the other day i was talking with my buddy, sanford greene, who is currently finishing up the art on one of the issues of
marvel adventures spider-man
that i wrote. he's doing an incredible job--wait 'til you see his spidey! and his prowler! and, well, hell--the whole thing!! he told me that he had had a little trouble getting started on one of
my
absolute favorite marvel characters (who is huge and purple!) and i suggested that he look at some pictures of snapping turtles for reference! --anybody know? guesses...?--
anyway, sanford showed me that he'd already gotten past it--and did an incredible job on that too!--but, later, i found myself doing a google search to see if i could find some cool images of snapping turtles. while browsing through some of those, i realized that i have--and always have had--an affinity for these prehistoric-looking reptiles, have always been drawn to them in one way or another, and that i actually have quite a few stories that involve them.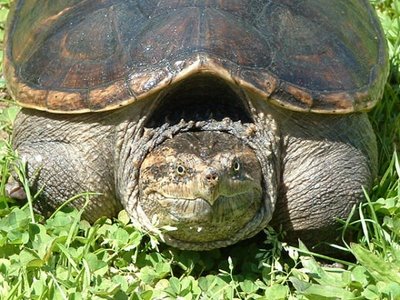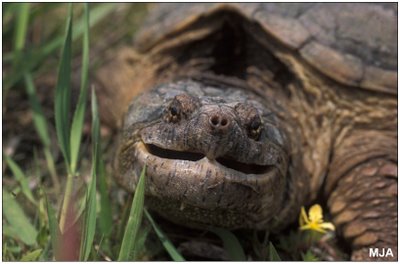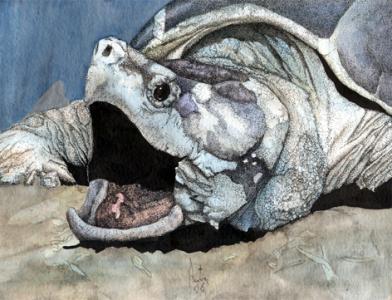 in searching around for those snapping turtle pics, i stumbled across a very cool blog called ugly overload at www.uglyoverloadblogspot.com
it was full of some really cool photos of some really cool...and, okay,
creepy
critters that i thought i'd share. this one might not look like much, like a couple of eels suckin' on the glass...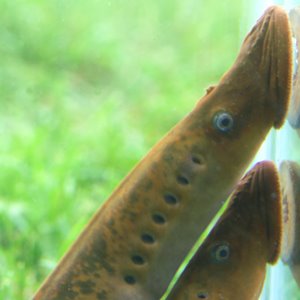 but, wait, look...this is what their mouths look like...!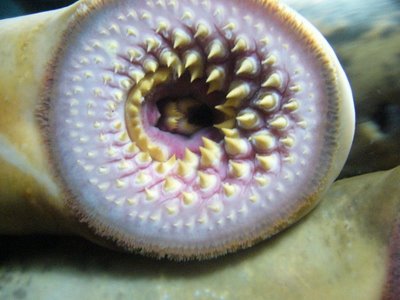 i know--right?
a giant leaf-tailed gecko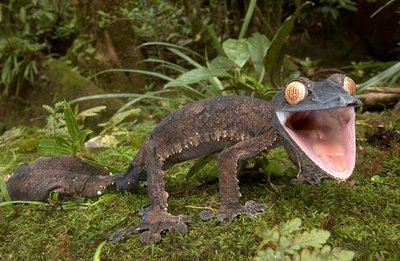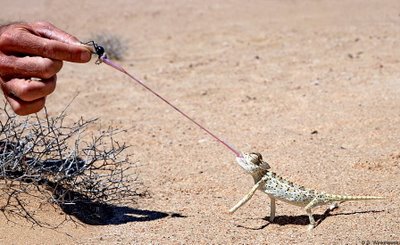 and this is some sea dwelling thing called a giant isopod. there's nothing to really get a reference of size in the pic, but i can tell you now i would NOT want to run into this in the hallway in the middle of the night when i'm getting up to pee.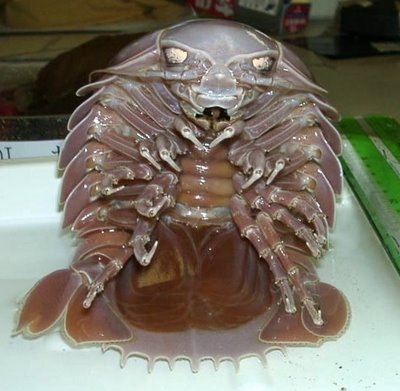 gotta go!
smell ya later!
todd