okay...
thanks to our pal, warren newsom, for his great guest post on friday with his creepy story of the slenderman! if you missed it, go back and catch it--you'll be glad you did!
so, i said last week that we'd have some cool news and updates for you, and hopefully a couple christmas goodies along the way. not that it's a treat or anything, but i will be posting my 2009 christmas card here on friday. i posted almost 20 years of my christmas cards here throughout the month of december last year and have gotten many requests to post this year's model.
(for those of you who didn't see the christmas card gallery last year, you can find them easily enough by going to the ARCHIVES over ---> there and selecting the month of December 2008...)

~~~~~~~~~~~~~~~~~~~~~~~~~~~~~~~~
is it just me? do photos of christmases past get you in the spirit too? dude--they don't even have to be MY christmases!! i just see these old pictures or classic footage and it gets me all sentimental and nostalgic for some reason. and i wasn't even THERE! i mean, i've ALWAYS been a sensitive, sentimental sap--i admit that right up front and will fight anyone who wants to challenge
that
--but do you find these old photos inspiring...? heartwarming...? do they get you in the spirit...?
and is it just because i'm older now and have more to look back on...? who knows.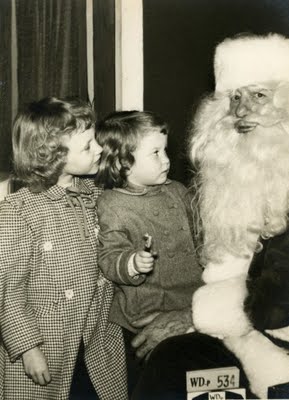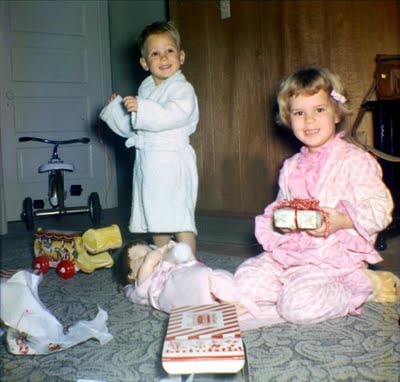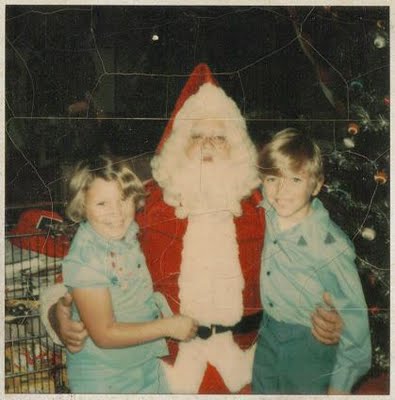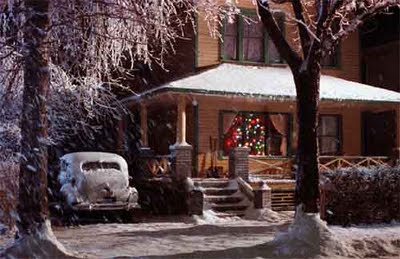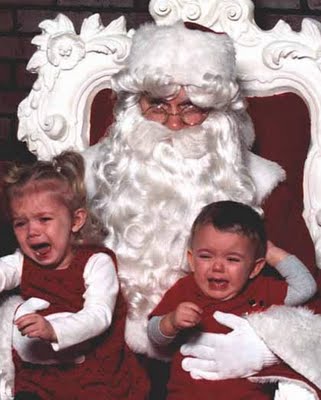 i'll admit that i didn't find a lot. and i was actually kinda surprised that i couldn't find more --i googled the word
christmas
with the words
vintage
and
classic
and
photos
and
memories
...
i have gotten out a big box of family pictures from my mom's house (my dad's house) and will try to find some of our family christmases to post here over the next week or so. how 'bout you? any great christmas pictures from days gone by? a photo with santa? christmas morning? playing with new toys in the snow?
to really get the gist of what i'm talking about, check out the great nostalgic christmas footage in this video from the 80's--leon redbone and dr. john singing
frosty the snowman
(thanks to roger ash for sending this over and for getting me all hooked on leon redbone again...)
leon redbone and dr.john
http://www.youtube.com/watch?v=DAtZBE5XXFo
and though this one has it's own wacky weird al twist to it, check out this one from the master...
http://www.youtube.com/watch?v=EGdrMOttV_s
that's all i got today!
send in those christmas pics--or hannukah--or kwanza--or festivus--or whatever!--and let's share these holidays together!
smell ya later~!
todd