okay...
a little late with the post today...
i just got back in from shoveling off the walk and digging out the cars. we got about 5 inches here, which is usually an easy chore, but it had turned to freezing rain for a little while in there and we were left with a kind of layered, parfait kinda thing--only heavy.
but i'm back now.
so as christmas draws near, i am hoping to have some "gifts" to drop on you over the next couple weeks, some really cool posts, pictures, and perhapanauts announcements to get some momentum going here as the year winds down! 2K9 was great!!--2010 is gonna be even better!!
one of the early christmas "gifts" will be here on friday and don't you miss it! guest blogger warren newsom will be here to give his report on a curious--and creepy--new phenomenon in the paranormal community! be here!
today, i've relied again on our pal, alison, who continues to uncover all sorts of cool photos and occurrences from out there in the ether! i'm pretty sure i posted a photo or two of this sting ray migration down in mexico last year at some point, but i don't think i published all of them. alison was keen to point out that these look a lot like something m.c. escher would have drawn. (love the escher!!)
enjoy!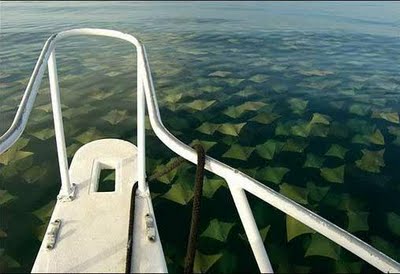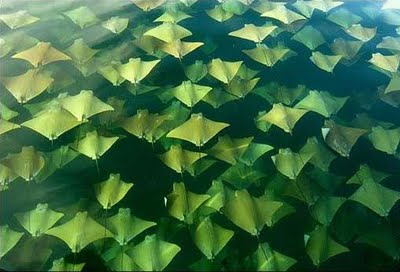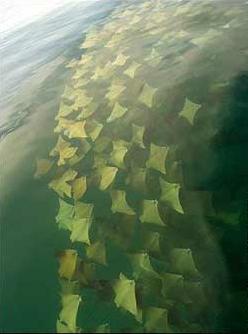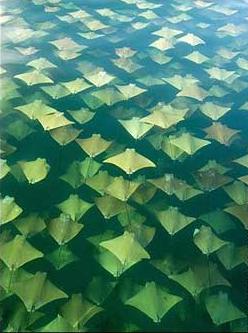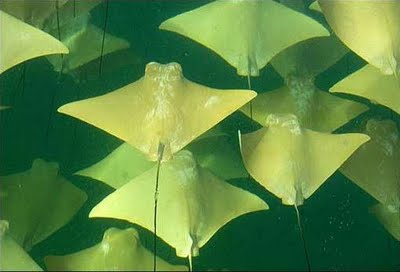 also from alison was a link to this awesome song, which, being a huge monty python fan, i knew it word for word--i actually went to see
the meaning of life
three times just to learn the words to this clever little ditty. if you've never heard it before, check this out--
http://dingo.care2.com/cards/flash/5409/galaxy.swf
thanks, alison!
see you all on friday!
smell ya later!
todd