merry, merry, merry~
a few christmas wishes from some of our perhapa-family and friends...
first this santa from my awesome, new MSHS! (marvel super hero squad!) artist, leonel castellani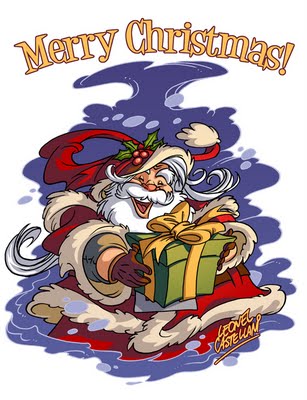 a marvel-centric greeting from roberto castro and greg adams--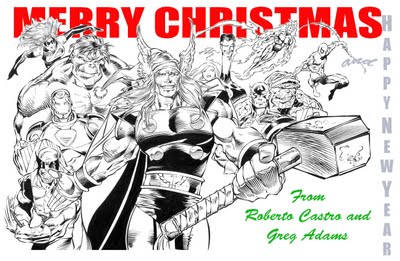 and this hilarious christmas card from jason and candy louis--candy is the artist. (she sent us that merry choopie pic last year! thanks, guys! happy christmas!)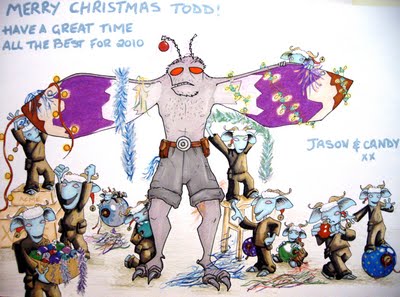 a funny choopie and the gremlins sketch on the christmas card i got from lauren menardo--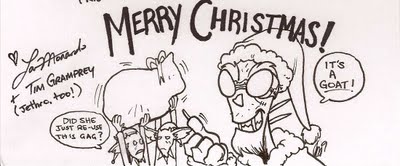 and this little somethin' that i invented...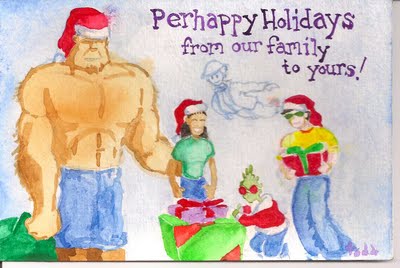 it says it there, but merry christmas everybody!
smell ya later~!
todd