christmas card no.15 --2001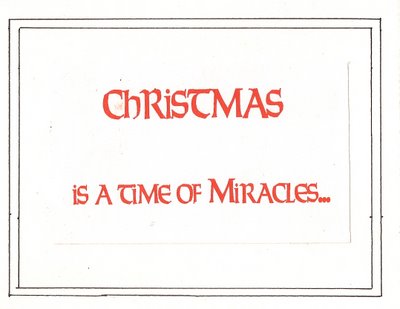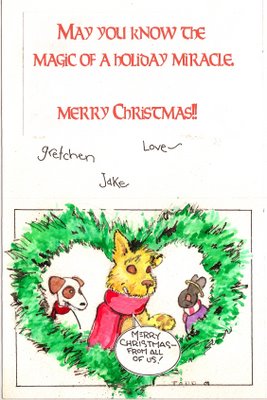 this one was both last minute and uninspired.
after about five years of on again/off again, dani and i had split for good in september. about three weeks later, i had a revelation and understood that it was me, all me, my fear of commitment that never let her all the way in. to my life or my heart. still friends, i pleaded for a second chance, but she had had enough.
i was very down for the next few months.
add in 9/11 and mike's and my realization that we weren't going to be able to continue tellos without some money coming in, and i just couldn't find the christmas spirit. mike kept telling me that i had to do a card anyway--he loved 'em--but i think it was nick (cardy) who actually coerced me into it.
i dunno, maybe they were in league together.
christmas is just a week away!
ho ho ho!
smell ya later!
todd