okay...
MERRY CHRISTMAS, PERHAPA-GANG!
hope you got some good loot and are filled with the reason for the day!
here, for a quick christmas blog, are a few christmas cards and such that i got in one form or another--starting with this fantastic
big and choopie card that i got late last night from our pals, candy and jason louis, over in england! YEAH--IT WAS ALREADY CHRISTMAS THERE! THOSE LUCKY STIFFS!!!! jason said that, like any true artsit, candy didn't love it, but i say, shut up, candy! that's beautiful! and funny! thanks so much!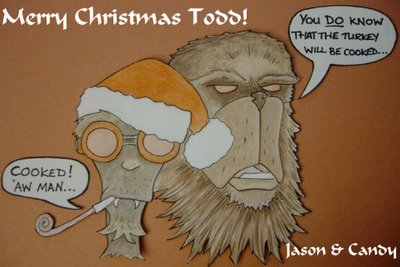 here are a couple others--ho-ho-hope ya dig 'em!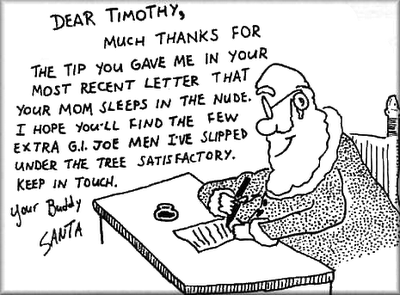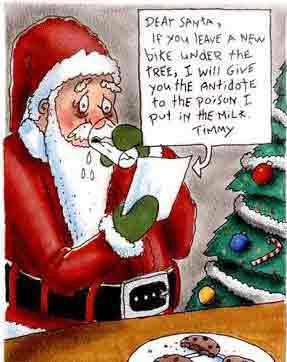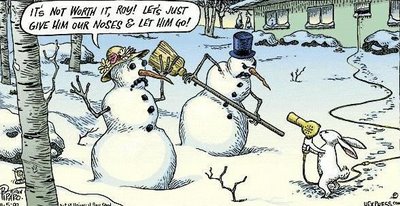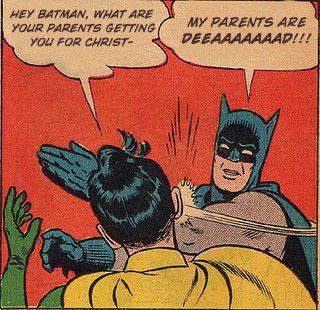 merry, merry!
enjoy the day!
enjoy the family!
smell ya later!
todd