christmas card no.12--1998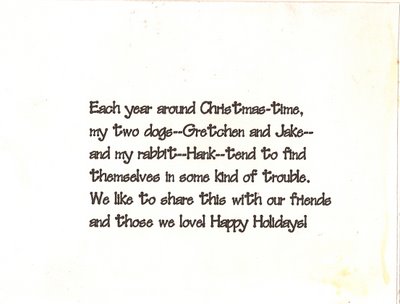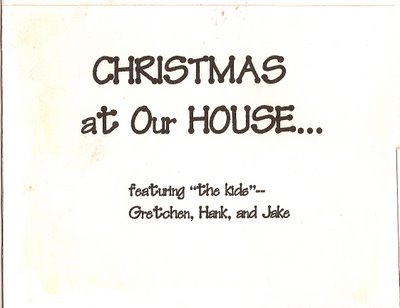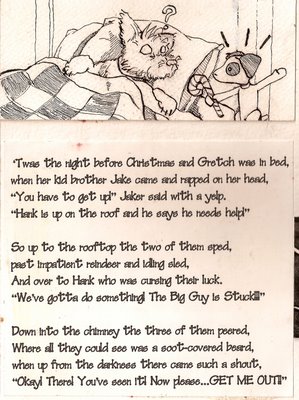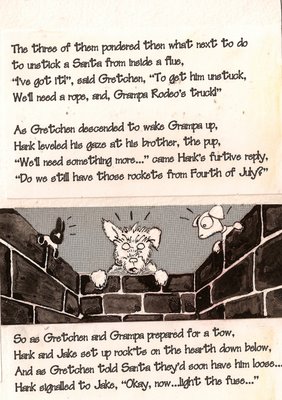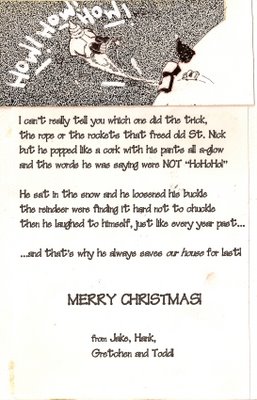 okay...
trying to plan ahead for the card, i instead set myself up for last minute panic trying to make our own version of "the night before christmas" rhyme and maintain some kinda syntax. it's a little clunky here and there, and the artwork was rushed and certainly not what i'd been imagining in my head as christmas drew nearer and nearer. i hoped to have enough time to do an illustration for each verse and had, of course, planned to paint all of them.
once again, this card features an off-camera appearance by rodeo frank and i like that hank comes off the more devious of the kids here. that little bunny certainly had his moments.
in other christmas news...how ya doin'? gettin' in the spirit? watching any holiday shows or movies? listening to any holiday music? we've been out shopping a couple of times, but we're certainly not done.
and my nephew, tyler, put together a target gift card from last year and a choopie butt card to make this questionable holiday team-up. santa and choopie?! there's your recipe for disaster.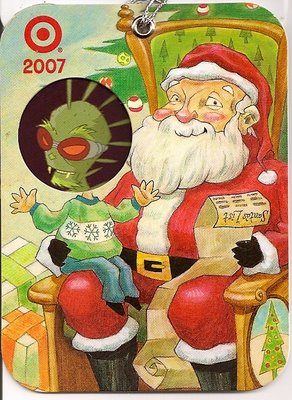 d'oh!
and the answers to brian's
fantastic fill-in "five for friday"
(thanks again, bri--
you're a lifesaver!)
are as follows...
Who were the narrators of the following Holiday Classic Cartoons
1. How the Grinch Stole Christmas.
boris karloff
2. Frosty the Snowman
jimmy durante
3. Rudolph the Red Nosed Reindeer
burl ives
4. Santa Claus Is Coming to Town
fred astaire
5. The Little Drummer Boy
greer garson
smell ya later!
todd