christmas card no.9--1995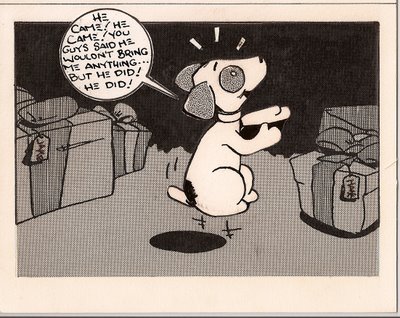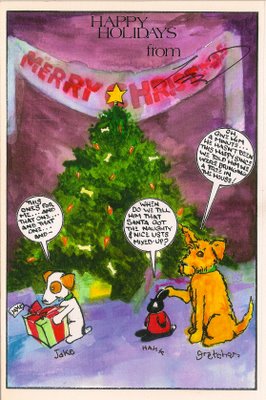 okay...
the front of this one was black and white with all of that zip-a-tone, but i would go over some of the bows on the packages and on jake's collar with red or green or purple magic marker to make each one unique. and i had fun, again, with the watercolor.
work-wise, i was by this time, firmly entrenched in the spider-man offices, writing first web of spider-man and eventually spectacular spider-man--as well as countless other offshoot projects and the odd issue of doctor strange or generation x when the opportunity arose.
smell ya later!
todd