christmas card no.13--1999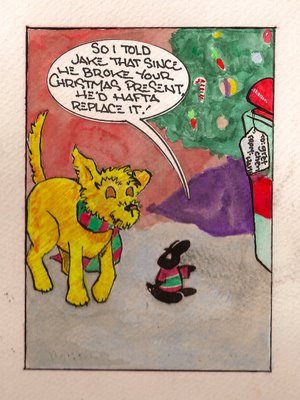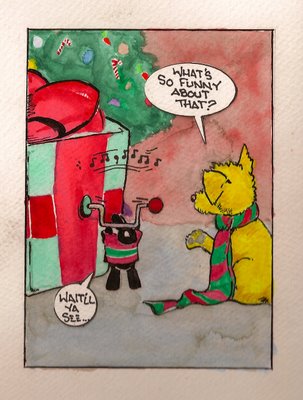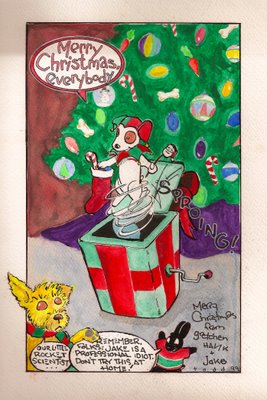 so this one actually had the first two panels side-by-side on the front and the reveal was big on the inside. unlike the previous year--which i felt was creative yet poorly executed--it thought this one was kinda bland, but that it was at least in color.
at this point i can't remember if dani and i were living together or not--for a while we did, then we didn't, then we did. it was all me, fear of commitment...
work was good. mike and i had launched
tellos
the previous summer and i was paying the bills (and mostly having fun) on impulse over at dc. while not a critical smash here in the states, tellos was very well received in europe, especially france, so while mike and i weren't making any money on the book, we were encouraged by that response.
life was really good. my family was close and my niece and nephew were turning into fun little people. and my own three here at the house were great, although i kinda think this was the year gretchen found a skunk for christmas...!
(and as if it were planned or something...)
smell ya later!
todd