christmas card no.2--1988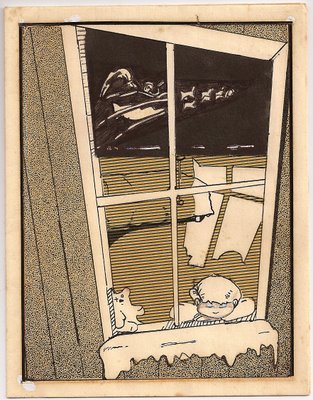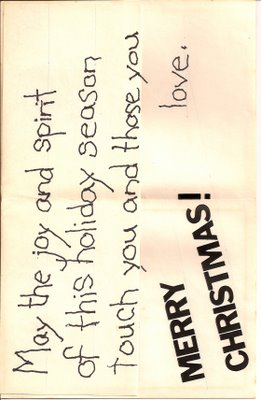 in 1988, i was still in california and missing home quite a bit--especially with the holidays coming on. i missed my family, missed the snow, missed the hudson valley. homesick tends to make you very nostalgic and i went back to those late christmas eve nights as a child, s'posed to be in bed, but instead parked at my bedroom window looking for any hint of a red light in the skies that would herald santa's arrival.
i'd always fall asleep before he came.
this one was a rush job and the zip-a-tone has yellowed a lot over the years.
~~~~~~~~~~~~~~~~~~~~~~~~~~~~~~~~
my uncle sent this to me yesterday.
when i read it i spit diet pepsi all over my computer screen.
Gracie Allen's Classic Recipe for Roast Beef
1 large Roast of beef
1 small Roast of beef
Take the two roasts and put them in the oven.
When the little one burns, the big one is done.