okay...
well, i certainly hope you all survived christmas.
we did, barely.
lots of running around like crazy picking up last minute gifts and then running around like crazy to spend the early part of the day with sharon's family and then the later part with mine. we gave my brother an ipod so now he's part of the gang, and we gave my nephew call of duty 4, so there are some battles in my future. jake got to have prime rib with grampa, so he was in heaven.
favorite gifts?
is anybody going to play this?
let's everybody log in with their favorite gifts this year!
mine was...oh, how do i choose? i got some nice clothes. and a bunch of cool dvds. and some awesome (sean "cheeks" galloway designed) spectacular spider-man figures! and sharon got me an ipod dock!
and matt and suzanne sent me this awesome book called
monster hunt
, a guide to cryptozoology. it covers crazy cryptids from six of the seven continents (so far, antarctica has yet to log in...) and, while i knew most, there are a couple of new ones in there that just might find their way into the perhapanauts.
thanks, you guys! awesome present!
speaking of matt--and you should be speaking of him since he an d christian will have, not only a story, but a cover on the upcoming perhapanauts no.7--have you been over to matt's blog lately? if not, you're missing out on some fantastic artwork and THIS great holiday banner...! i love it so much, i stole it and put it here!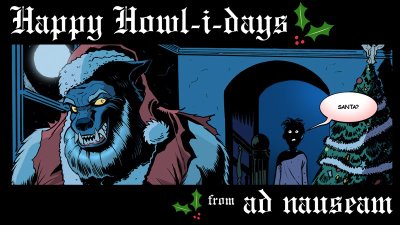 to see more of matt's stuff and catch up on his blog, go to;
http://mafus.blogspot.com/
~~~~~~~~~~~~~~~~~~~~~~~~~~~~~~~~
and here, because i'm not ready for christmas to be over just yet, are a few happy holiday images for you to enjoy...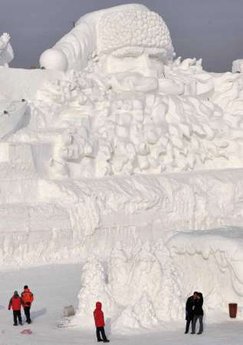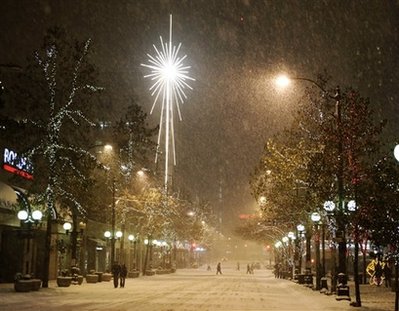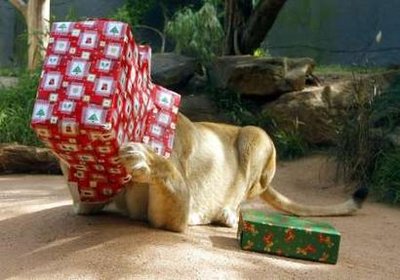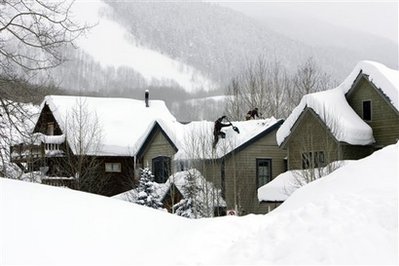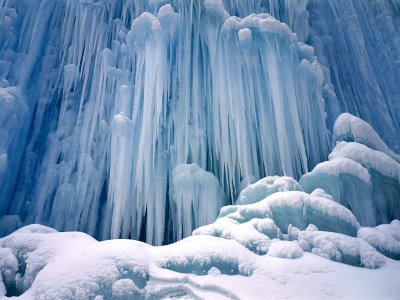 gotta go!
smell ya later!
todd